Tentative Agreement Reached for Teamster Flight Attendants at NetJets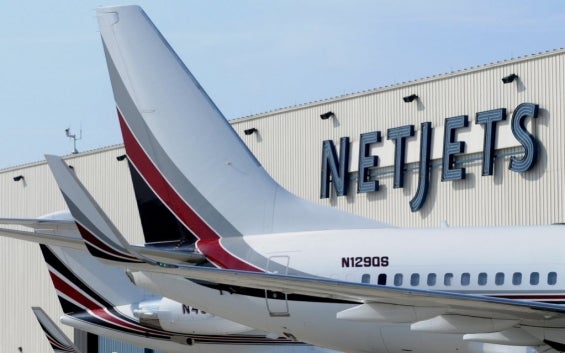 (COLUMBUS, Ohio) – In a message to Teamster flight attendants at NetJets Aviation (NJA) this week, Teamsters Local 284 President Paul Suffoletto announced that a tentative agreement covering NJA's 278 flight attendants had been reached.
As with any tentative agreement, there's still work to be done to finalize the definitions, develop implementation timelines and transition agreements, create explanatory materials, and proof and clean up the language before it is submitted to the flight attendants for a ratification vote. Once finalizing and clean-up has been completed, the details regarding the tentative agreement and the ratification process will be sent directly to the flight attendants.
"After over four years of negotiations, we believe we have reached a tentative agreement that recognizes NJA flight attendants for the world class service they provide," Suffoletto said.
While it is not possible to provide all the details of the tentative agreement at this time, highlights include:
• A $2.8 million ratification bonus that will equal approximately $80/month of service for all flight attendants;
• Substantial pay increases for all flight attendants at all seniority levels;
• New 18-year pay scales increase from the prior 10-year scales;
• The ability to use sick days as personal days;
• New schedule choices; and
• Increased flight attendant basing opportunities.
"Teamsters Local 284 would like to express our appreciation to the IBT Airline Division as well as the Economics, Capital Strategies, and Strategic Research and Campaigns Departments at the IBT for all the support they have provided. Without their support, we could not have achieved the industry-leading contract we have," Suffoletto said. "Thanks are also due to Jim Mackenzie of the National Mediation Board for his guidance and direction as our mediator, as well as to the NMB as a whole for the framework and support it provides.
"Last and certainly not least, I would like express my appreciation to all NetJets flight attendants and their Negotiating Committee for the hard work and dedication they have shown throughout this process."
Founded in 1903, the International Brotherhood of Teamsters represents 1.4 million hardworking men and women throughout the United States, Canada and Puerto Rico. Visit www.teamster.org for more information. Follow us on Twitter @Teamsters and on Facebook at www.facebook.com/teamsters.
« Previous
Next »