Teamster Pilots at Kalitta Air Authorize Strike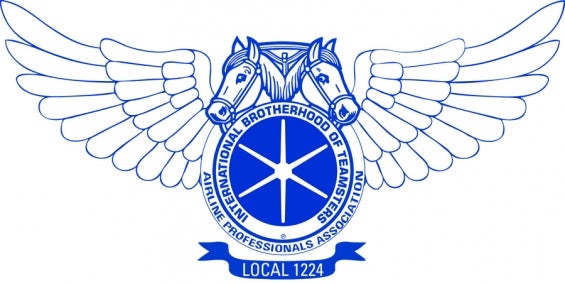 (WILMINGTON, Ohio) – Pilots employed by Kalitta Air, LLC, have voted overwhelmingly, 213-7, to authorize a strike against the Ypsilanti, Mich.-based cargo airline.
Kalitta Air operates a fleet of Boeing 747 aircraft in support of the global network of DHL Express, a division of the German logistics company, Deutsche Post DHL. Ninety-two percent of eligible pilots voted in the referendum. Ninety-seven percent of voting pilots voted to authorize a strike. The pilot group is represented by the International Brotherhood of Teamsters, Airline Division, Airline Professionals Association Teamsters Local 1224.
"The pilots of Kalitta Air have sent a strong message to the airline's management and their customers, including DHL, and potential customers," said Scott Nelson, the elected chairman of the APA Teamsters Local 1224 Kalitta Air Executive Council. "Our members are prepared to strike over management delay tactics, violations of federal law, mistreatment of pilots and their continuing refusal to agree to a significantly-improved labor contract."
Negotiations between the union and management started in October 2010. The company delayed responding to union wage and benefit proposals for more than two-and-half years. On Oct. 30, 2015, the United States District Court for the Eastern District of Michigan issued an injunction against the carrier for violating federal labor laws. Union communications have complained about persistent unprofessional conduct by managers and expressed alarm over the number of pilots that are considering leaving Kalitta Air for other airlines.
ABX Air, Inc., Atlas Air, Inc. and Southern Air, Inc. also perform flight operations in support of the DHL Express global network. Following the announcement of the strike authorization vote, union leadership at those carriers pledged to support the Kalitta pilots in the event of a strike.
"Gone are the days when pilots viewed one another as competitors in a race to the bottom that benefits our employers at the expense of our own paychecks and profession," said Daniel C. Wells, president of APA Teamsters Local 1224. "Carriers like Kalitta need to make major improvements to pilot pay, benefits and working conditions if they are to retain and attract quality pilots and ultimately survive the worsening pilot shortage. This is true for all of the carriers where Local 1224 represents pilots. Status quo violations and uncompetitive pay and benefits will produce strikes and disruptions of customer networks, not labor peace and stability."
Contract negotiations are currently subject to mediation efforts by the National Mediation Board, the federal agency that oversees labor relations in the airline and railroad industries.
"Kalitta pilots want to be treated with professional respect and work under a labor contract that is comparable to those of our peers at other airlines," Nelson said. "Unfortunately, management seems stuck in the past and continues to insist on substandard terms and conditions of employment as a better course of action. They need to change course before it's too late."
The union has several initiatives planned for early 2016 aimed at publicizing the escalating labor dispute with Kalitta Air.
The Airline Professionals Association Teamsters Local 1224 is affiliated with the International Brotherhood of Teamsters Airline Division and represents nearly 4,000 members among 11 air carriers that operate both passenger and cargo aircraft. Local 1224 is the certified bargaining unit that represents all flight crew members employed by ABX Air, Inc., Allegiant Air, Atlas Air, Inc., Brendan Airways, LLC, Horizon Air Industries, Inc., Hyannis Air Services, Inc., Kalitta Air, LLC, Kalitta Charters II, LLC, Miami Air International, Omni Air International, Silver Airways Corporation, and Southern Air, Inc.
« Previous
Next »