Railway-Crew Transport Drivers in Texas Join Teamsters Local 745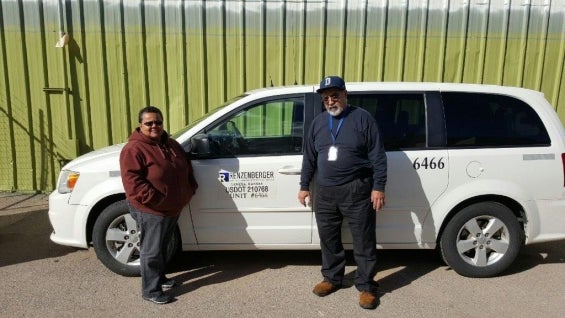 On Thursday, January 7 drivers at Renzenberger, Inc., who transport crew members employed by Union Pacific Railroad, voted to join Teamsters Local 745 in Dallas.
The road drivers, yard drivers, radius drivers, yard managers and yard coordinators at the company's El Paso facility voted 27 to 1 to join Local 745. There are 54 workers in the bargaining unit.
"These workers drive vans to transport railroad crews all over and they receive very, very low pay," said Martha Sanchez, an Assistant Business Representative with Local 745. "They are seeking fair wages, a fair seniority system, fair scheduling, better health insurance and retirement benefits that should come with their job responsibilities."
The company subcontracts with Union Pacific.
"We look forward to negotiating a contract so that these workers' rights and protections are in a legally binding document," said Brent Taylor, Local 745 Secretary-Treasurer. "For far too long, they have been woefully underpaid."
« Previous
Next »