Uncategorized
Walmart Wins in D.C., Getting Lower Wages, Fewer Stores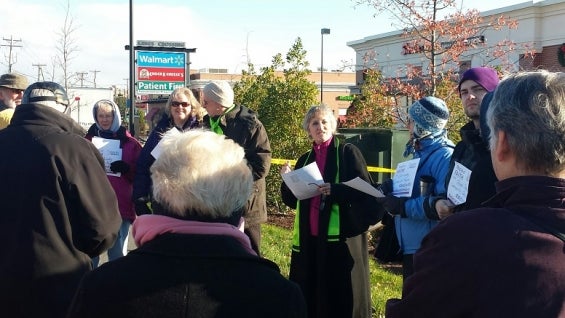 Almost three years ago, Walmart threatened to pull the plug on several planned stores located in the poorest neighborhoods of the nation's capital if the D.C. government instituted a $15 minimum wage hike for big box retailers. It won that fight. Then last week, the company pulled the plug on two of them anyway.
The move, part of a broader closing of Walmart stores worldwide, shows that corporations will stop at nothing to go back on their plans when it benefits them, even if they continue to make huge profits. In the end, workers across the city and local residents lose because of it. And lawmakers are made to look like fools because of it.
As D.C. Councilwoman Yvette Alexander told the Washington City Paper, the District never signed an explicit contract with Walmart stating the company would open a certain number of stores in this neighborhood or that. But over time, "everyone came to terms with the locations," she said. "The leases had been signed for the two [Ward 7 developments]. And Walmart agreed to build them with completely their own resources."
But that's not the same as a written deal. So D.C. backed down from instituting a $15 minimum wage. And in return, what did the people get? Nothing. No development and no living wage! And those in affected neighborhoods actually gave up even more, as Washington Post columnist Courtland Milloy wrote:
"To make way for the new, Walmart-anchored Skyland Town Center in Southeast Washington, the city had demolished a tattered but vital neighborhood economy. Variety shops, a laundromat, a beauty shop and fast-food establishments were razed along Good Hope Road near Alabama Avenue. Some apartments were also demolished, and residents were displaced."
He added, "Nevertheless, there probably will not be any consequences to reneging on the deal. Rarely do corporations pay for shafting the poor and the working class."
Elected officials must demand more from mega-retailers when it enters into agreements with them. Fair wages and fair treatment should be the price of business.
« Previous
Next »