Uncategorized
Flint Shows Need to Invest in Water Infrastructure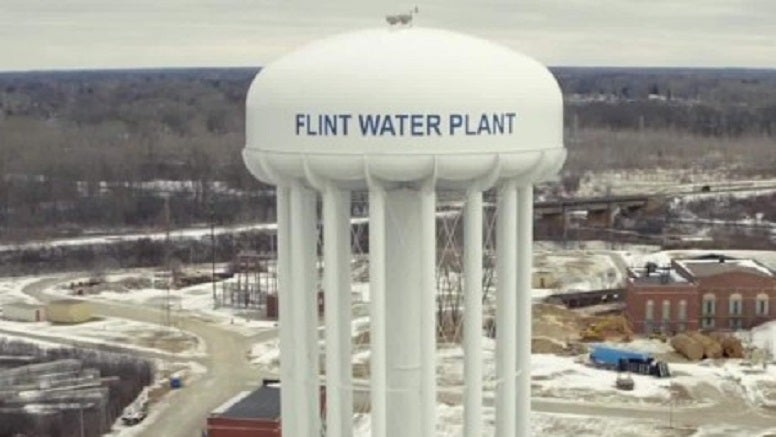 Concerns about Flint, Mich.'s water crisis are growing, and rightfully so. The state government's inaction to find real solutions to the problem has been outrageous. But unions are not standing by while this problem continues.
As previously noted, Teamsters in the Midwest have actively participated in bringing fresh water to affected communities. But now, that's growing. Members as far away as Atlanta are helping transport bottled water to more than 100,000 residents who are dealing with lead-tainted water.
However, that's not all. Some 470 union plumbers and pipe fitters from around Michigan's Lower Peninsula recently headed to Flint to install new water filters and new faucets where necessary and deliver lead testing kits and bottled water to elderly Flint residents or others who needed the help.
"It was just an overwhelming response," said host Local 370 Business Manager Harold Harrington. "And our own volunteers were coming back and thanking us for letting them be a part of it. No one knew about the conditions they were going to find, what people in Flint were going through, that people had to leave their own house to get water to drink or cook with.
"And when our guys left the homes, a lot of them said the people they visited were crying, they were so grateful. They didn't think anyone cared."
In some cases, faucets needed to be replaced because they were too old to accept the filters. The filters were provided by the State of Michigan. For now, the filters are the only state-sponsored "fix" for removing the lead in the water coming from taps.
Of course, that's the problem. Because water filters are not a fix at all. The biggest issue – and it potentially affects way more places than Flint – is the proliferation of old lead pipes still being used in homes in Flint and elsewhere.
Just like Congress finally acted late last year to put in place a long-term transportation infrastructure bill, lawmakers need to find a legislative fix to stem this potential environmental disaster that could lead to lifelong disabilities for thousands of children.
Safety isn't just about protecting Americans from enemies abroad. Sometimes, it's about finding solutions to the problems that flow freely into our own homes.
Press Associates, Inc., contributed to this report.
« Previous
Next »