Uncategorized
N.J. Teamsters Join in Effort to Help Flint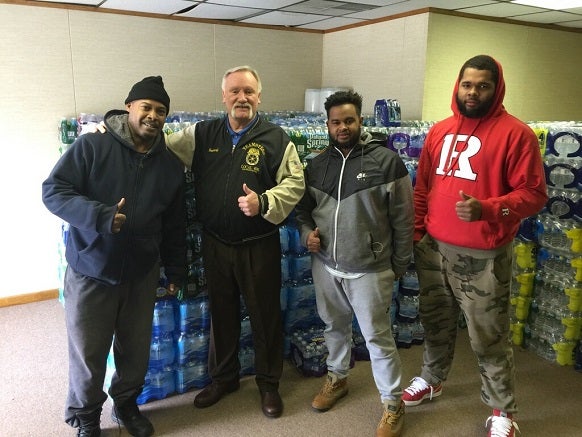 Teamsters Local 676 President Howard Wells and Dave Brisbin, a Local 676 shop steward, headed out on the road this morning to deliver about 50,000 bottles of water to the residents of Flint, Mich.
Local 676 in Collingswood, N.J., teamed up with the Whitman Park Youth Football Program to help provide fresh drinking water to the people of Flint. The kids in the football program heard the news about the water crisis in Flint and decided to help by collecting over 4,100 cases of water. Crowley Trucking, a Teamster employer, provided the tractor trailer to transport the water.
Wells and Brisbin, who works at Crowley, are now driving the 643 miles to deliver the supplies to Michigan, where they will be greeted by the people of Flint.
"We at Local 676 are honored to be a part of this community effort and thank everyone involved," Wells said.
Local 676 is just the latest to get involved in helping out Flint residents. Teamsters from Atlanta, Boston, Indianapolis, Allentown, Pa. and Grand Rapids, Mich. previously did the same.
The Teamster Nation blog will follow this story with updates on the delivery.
« Previous
Next »