Uncategorized
Efforts to Curb Truck Safety Rules Arise Again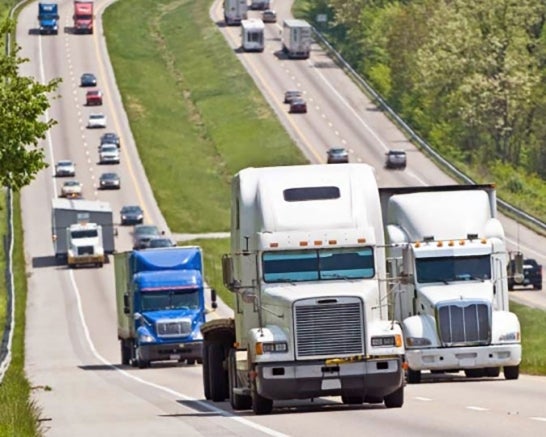 The Teamsters for years have been at the forefront of those pushing for greater truck safety, including proper rest breaks for drivers. The union does it because it is uniquely positioned to understand the toll driving extended hours can have not only on truckers, but all motorists on the nation's roadways.
But a new Huffington Post article gives detailed insight into the tragedy that can occur when truck drivers push their limits to deliver their haul under the tight deadlines many of them face. And it clearly paints the trucking industry as the guiding source behind efforts to lessen the rules that try to keep drivers and the public safer.
The broad effort to reduce standards began in the wake of the 2008 recession. And it hasn't stopped since, as the story notes:
"Perhaps, the trucking companies' lobbyists suggested to Congress, trucks could haul loads heavier than the federal 80,000-pound limit, which would allow them to deliver more goods with each truck. Maybe they could have longer double trailers, increasing the limit from 28 feet for each unit to 33 feet — turning each rig into an 80-foot-long behemoth, as long as an eight-story building is tall. Or they could let truck drivers be more flexible with their rest breaks, which would allow them to work up to 82 hours a week instead of the already-exhausting limit of 70. Maybe trucking firms could reduce labor costs by hiring lower-paid drivers, younger than 21 — as young as 18. Maybe they could stop federal regulators from raising insurance requirements that were set during the Reagan administration. Maybe the federal motor carrier safety ratings for unsafe trucking companies could be kept secret.
"Indeed, the trucking industry is trying to do all of those things. If they are successful, these changes would amount to the most significant overhaul of highway safety rules in decades. But most people don't know such sweeping revisions are even being considered."
That lack of knowledge is literally killing Americans. Each of these proposals by the industry could lead to more travelers dying on the nation's highways. More than 4,000 lives are claimed each year on U.S. highways in accidents involving tractor trailers. The Teamsters fought to have Congress reject the easing of safety rules last year.
But some in Congress are trying again. A provision included in a Federal Aviation Administration reauthorization bill earlier this year would scrap the ability for states to set their own meal and rest breaks rules, for example.
Thankfully, others are pushing back on the effort. Sen. Barbara Boxer (D-Calif.) wrote members of the Senate Appropriations Committee last week telling them they should reject such language due to safety concerns, among others. "This provision is a poison pill and I will use every tool at my disposal to oppose any legislation that includes it," she said.
Lawmakers must stand a stand against an industry that is jeopardizing safety to further its bottom line!
« Previous
Next »