Flight Attendants At Trans States Airlines Ratify Six-Year Agreement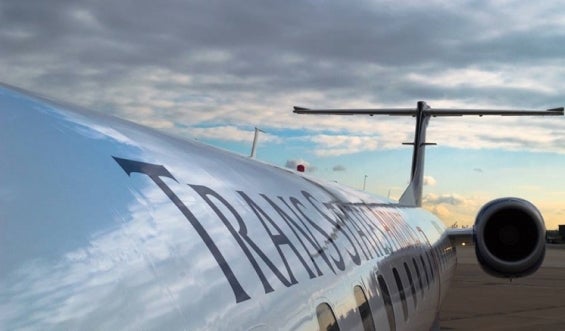 (ST. LOUIS) – Yesterday, flight attendants at Trans States Airlines voted by a more than two-to-one margin to ratify a six-year collective bargaining agreement. The contract will take effect immediately. There are more than 280 workers in the unit.
"I'm proud of the strength of this contract," said Capt. David Bourne, Director of the Teamsters Airline Division. "The unity and power that this group of workers possessed was displayed in negotiations and allowed them to attain an excellent agreement. The knowledge and will of everyone, from the rank-and-file members to the officers is commendable."
"Everyone is excited about the increase in wages and benefits in this contract," said Derek Kropp, President of Local 618. "Per diem rates, international per diem rates and holiday pay are all going up. The length of this agreement will allow this group to establish some financial security. It has taken a lot of hard work to get to this point and I'm really happy that these workers will enjoy the benefits of a strong Teamster contract."
"I am so grateful for the new commuter policy," said Opal Combs, a 10-year flight attendant and shop steward at Trans States. "The implementation of these commuter rules will allow for a dramatic increase in my quality of life. The added benefits and cancellation pay are great too. I'm a steward and the strength of this contract is going to boost morale among our ranks. Today and every day, we're proud to be Teamsters."
The contract expires on April 18, 2022.
Founded in 1903, the International Brotherhood of Teamsters represents 1.4 million hardworking men and women throughout the United States, Canada and Puerto Rico. For more information, please visit www.teamster.org. Follow us on Twitter @Teamsters and on Facebook at www.facebook.com/teamsters.
« Previous
Next »