Uncategorized
K.C. Teamsters Truck in More Water for Flint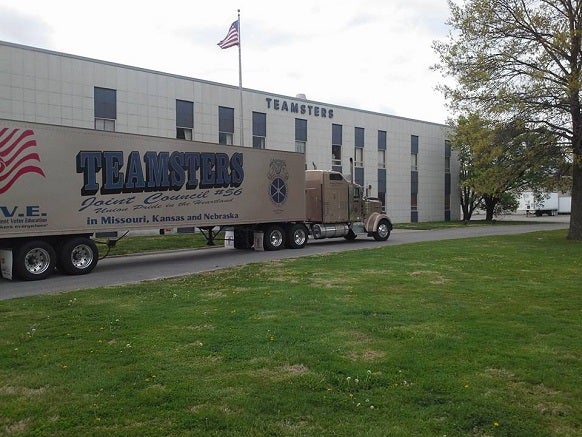 Kansas City-area Teamsters are the latest to join the effort to supply the people of Flint, Mich. with bottled water as residents there continue to live through a water crisis in the city.
Ken Love, a UPS feeder driver and member of Local 41, got behind the wheel of the Joint Council 56 tractor-trailer last night to transport 19 pallets of bottled water more than 750 miles to the people of Flint. He was due to arrive today.
Love was part of a broader union effort to gather and transport the water. The Coalition of Black Trade Unionists kicked off the campaign before Joint Council 56, Local 41 and United Auto Workers Local 249 joined in. And others contributed as well. ABF Freight, for example, let JC 56 use its facility and even lent it a pallet jack to use for several weeks to load the truck.
Love, for his part, said he was happy to contribute. "I'm a Teamster and these people need help," he said. "I believe in helping people, hand to hand."
The Teamsters have played an active role in transporting much needed drinking water to Flint. Union members from Indianapolis, Atlanta, Boston, New Jersey, Allentown, Pa., Grand Rapids, Mich. and elsewhere have previously lent a hand to help the city's residents.
« Previous
Next »