Uber Drivers in California Seek to Form Association with Teamsters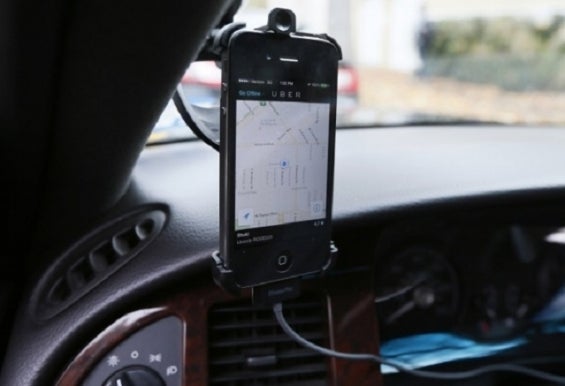 (SAN FRANCISCO) –– After receiving overwhelming outreach from Uber drivers, representatives of Teamsters Joint Council 7 have announced plans to form an association for workers in California's rideshare industry.
The drivers approached the Teamsters seeking benefits, a dispute resolution procedure, legal and tax services, advocacy assistance, and a stronger voice on the job. As a transportation union, the Teamsters are uniquely poised to help.
"We welcome any Uber drivers seeking to improve their working conditions. By coming together, the Teamsters will help these drivers have a stronger voice and improve standards for rideshare drivers in California," said Rome Aloise, Teamsters International Vice President and President of Teamsters Joint Council 7.
The Teamsters Union has already formed an association for Uber drivers in Seattle under the App-Based Drivers Association (ABDA).
Teamsters Joint Council 7 notified Uber of their intent to organize California drivers yesterday.
In the past year, hundreds of drivers at tech companies, including Facebook, Yahoo, Apple, Google, eBay and others in Silicon Valley, have organized with Teamsters Local 853 in San Leandro, Calif. The union has negotiated strong contracts for the drivers, including good wages, benefits and workplace protections.
The Teamsters Union is part of a growing movement of labor, faith and community-based organizations and workers challenging income inequality in Silicon Valley through an innovative partnership called Silicon Valley Rising. For more information, visit http://siliconvalleyrising.org.
For more information on tech worker organizing with the Teamsters, visit https://teamster.org/tech-drivers-deserve-union.
Founded in 1903, the International Brotherhood of Teamsters represents 1.4 million hardworking men and women in the United States and Canada. Visit www.teamster.org for more information. Follow us on Twitter @Teamsters and "like" us on Facebook at www.facebook.com/teamsters.
-30-
« Previous
Next »