U.S. Court of Appeals Rules in Favor of Durham School Bus Workers in Florida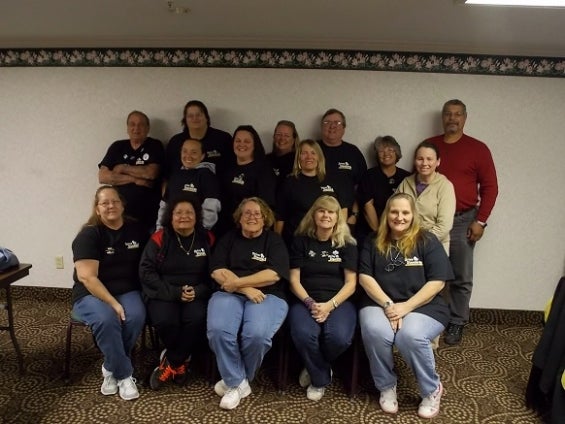 (WASHINGTON) – On Tuesday, Durham school bus workers scored a landmark victory in their three-plus-year effort to win union recognition in Santa Rosa County, Fla. In a decision handed down by the United States Court of Appeals in Washington, D.C., Durham School Services' appeal was denied to contest the certification of the workers' 2013 election to obtain representation from Teamsters Local 991 in Mobile, Ala.
The latest decision by the U.S. Court of Appeals reaffirmed Durham's legal obligation to sit down and bargain with Local 991.
"Over three years ago, Durham employees voted overwhelmingly to join the Teamsters Union. This ruling by the Court of Appeals reaffirms that a worker's right to organize and collectively bargain is protected under U.S. Law. I commend the Court for siding with these dedicated workers," said Teamsters Local 991 Secretary-Treasurer Jim Gookins. "Durham is running out of excuses. It's time for management to meet at the bargaining table and negotiate a contract in good faith."
The National Labor Relations Board (NLRB) ordered certification of the election and issued a complaint against Durham for failure to bargain in 2014. Durham management, however, refused to recognize Teamsters Local 991 and appealed the NLRB's decision to the U.S. Court of Appeals.
"It's time for Durham to recognize our union rights and bargain a contract with Local 991. We desperately need a contract that will guarantee workers the fair work rules and safety improvements we have long needed in Santa Rosa County. We need buses that'll be taken care of. It's a safety issue, an equality issue and a workers' rights issue," said Kim McLaughlin, a 28-year school bus driver for Santa Rosa County.
McLaughlin and her co-workers voted in February 2013 to join Teamsters Local 991, seeking improved safety and working conditions at the nation's second-largest student transportation contractor. There are approximately 200 school bus workers in Milton, Pace and Navarre, Fla., who have been fighting alongside the Teamsters Union to gain union recognition from Durham.
Following the election, workers in Santa Rosa County filed over 50 Unfair Labor Practices against the company at the National Labor Relations Board (NLRB), including the certification order. Durham has yet to respond for comment to the latest ruling by the U.S. Court of Appeals. The company has 90 days to appeal the decision to the U.S. Supreme Court.
"This is a systematic strategy to undermine workers' rights to a union. Durham has used this exact same legal approach to undermine workers' right to a union in other areas of the country. Currently, the company is being sued by the US government in a similar case across the country in Heyward, California," said Rick Middleton, International Vice President and Chair of the Teamsters Drive Up Standards Campaign.
The Teamsters Drive Up Standards campaign to improve safety, service and work standards in the private school bus and transit industry began in 2006. Since then, 46,000 North American school bus and transit workers have become Teamsters.
Founded in 1903, the Teamsters Union represents 1.4 million hardworking men and women throughout the United States, Canada and Puerto Rico. Visit www.teamster.org for more information. Follow us on Twitter @Teamsters and "like" us on Facebook at www.facebook.com/teamsters.
« Previous
Next »