Uncategorized
Colo., N.H. Teamsters Test New Voter Registration Tools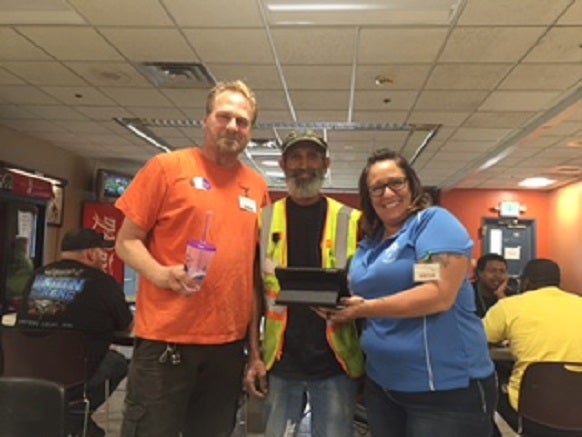 Teamsters in Colorado and New Hampshire this week started testing new technology that will help the union ramp up its voter registration efforts in advance of the November election.
Members of Locals 455 and 633 used a new workplace reporting app that allows Teamsters registering voters (known as TEAM Staff) to better log where they have been and whom they talked to at each job location.
In addition to the members registered by TEAM Staff members at the worksites, national social media efforts have resulted in 178 new online registrations through the Teamsters' Rock the Vote registration tool. But more than the actual new registrations, the exercise allowed the union to launch a new program that will streamline the voter registration process across the country.
Teamsters and everyday Americans will face a stark choice when it comes to candidates up and down the ballot this fall. By maximizing the number of workers that are eligible to vote, the union can help ensure the election of candidates who value fair pay, labor rights, infrastructure investment, education and job training as well as retirement security.
That's how the Teamsters will help make America stronger!
« Previous
Next »