Second Teamsters Local Meets to Negotiate With FedEx Freight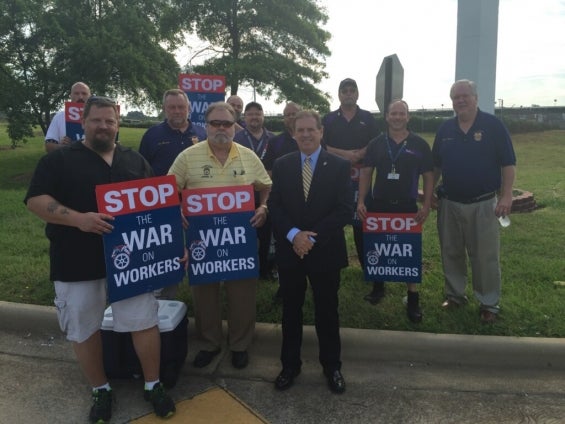 A day after Teamsters Local 107 made history by meeting with representatives of FedEx Freight to kick off contract negotiations for workers in the Philadelphia area, Local 71 met with the company today on behalf of FedEx Freight employees in Charlotte, N.C. View more photos, here.
"We are going to hold the company's feet to the fire during negotiations and we are committed to negotiating a first contract for the workers in Charlotte," said Joe Eason, President of Local 71 in Charlotte.
The company agreed to meet again in late July.
This week's negotiations mark the first time that a FedEx operating unit has sat down with the union for contract talks.
The talks took place after FedEx Freight exhausted all its legal appeals in the courts and was forced to sit down with the union.
« Previous
Next »