Uncategorized
Teamsters Honor Sanitation Workers On National Garbage Collector Day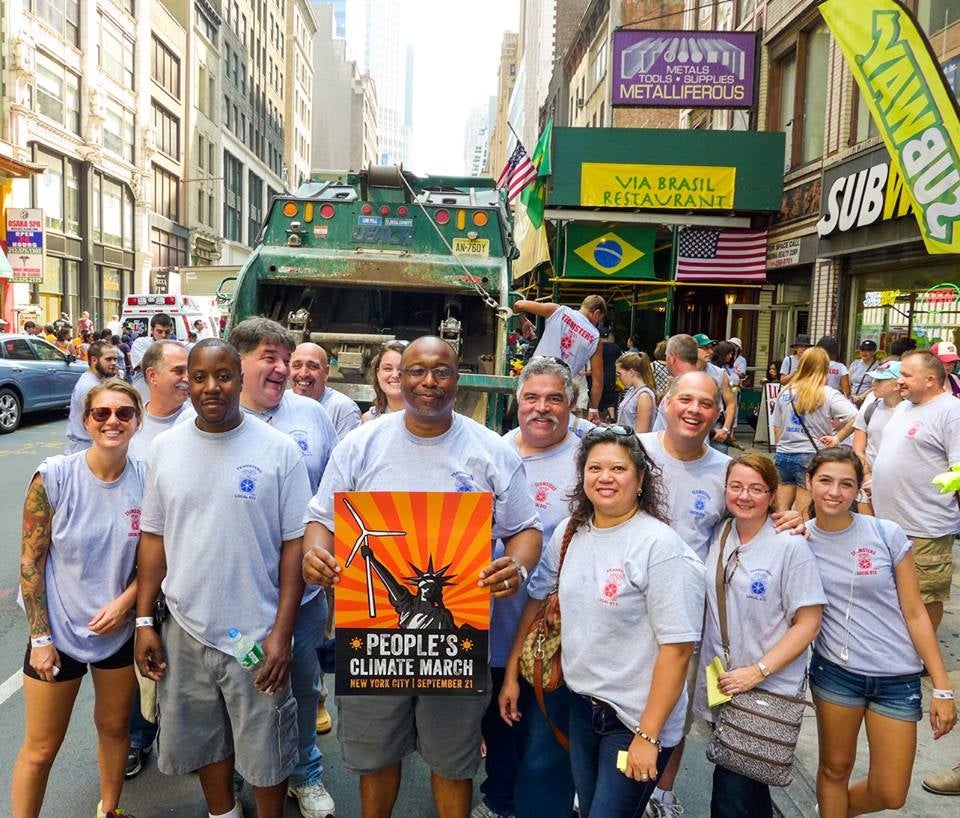 Today is National Garbage Collector Day, an annual event to honor the men and women who work to keep our neighborhoods and streets safe and clean on a daily basis. In the Teamsters Union, however, we honor the hard work of garbage collectors every day – by fighting for justice in the waste industry.
Unfortunately, the service these workers perform for our communities is often overlooked by most Americans. The men and women who perform the nation's fourth most dangerous job are also exploited by giant trash corporations like Republic Services and Waste Management, Inc. Big Trash, as these companies are commonly known, will stop at nothing to take advantage of their employees and increase their bottom line.
Fortunately, for Teamsters in New York City, this year's National Garbage Collector Day coincides with a new report by the Teamster-community coalition "Transform Don't Trash NYC." The report, which members of Local 813 released at a City Hall press conference yesterday alongside safe streets advocates, finds New York City's private sanitation companies operate garbage trucks with high rates of faulty brakes, bad tires, broken signals, and unsecured cargo.
The coalition recommends that the city bring accountability to this industry through a commercial waste zone policy and other measures.
"As New York City's union of commercial drivers, the Teamsters see it as our duty to raise safety standards to protect all road users," said Sean Campbell, President of Local 813. "Too many sanitation companies recklessly endanger their workers, as well as anyone else on the road. Workers have to choose between keeping their job and driving an unsafe truck. New York City needs to require safety of these companies because they are not going to shape up on their own."
One of those non-union workers spoke at the press conference. "You complain but the boss doesn't fix it most of the time," said Carl Orlando, who has worked for several sanitation companies.
The Teamsters Union and other members of the Transform Don't Trash NYC coalition will continue to stand in solidarity with allies to demand action from elected officials to protect workers in the waste industry.
We want to wish everyone in this important industry a happy Garbage Collectors Day and encourage all Teamsters across the country to stand in solidarity with their brothers and sisters in the Teamsters Solid Waste, Recycling and Related Industries Division.
« Previous
Next »