Teamsters Make History By Negotiating With FedEx Freight for First Time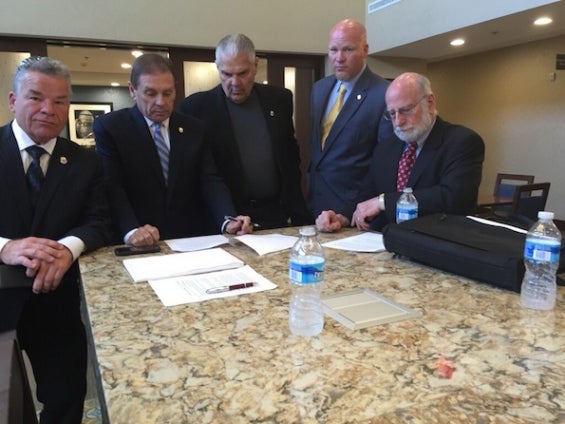 The Teamsters Union made history today when it met with representatives of FedEx Freight to kick off contract negotiations for workers in the Philadelphia area. It is the first time the union sat down with a FedEx operating unit for contract talks.
The talks took place after FedEx Freight exhausted all its legal appeals in the courts and was forced to sit down with the union.
"We made it clear to the company that we are very serious about getting a first contract for the FedEx Freight workers at the East Philadelphia terminal," said Bill Hamilton, President of Local 107 in Philadelphia. "The company knows we are very serious about helping our members achieve a better future."
"We got the ball moving today and the company committed to a second meeting in mid-July," said Tyson Johnson, Director of the Teamsters National Freight Division.
Teamster Local 107 discussed ground rules for bargaining and requested significant information regarding the terms and conditions of employment applicable to the employees at the East Philadelphia terminal.
Today's negotiations took place after Local 107 hosted a rally for workers eager to win a first contract.
At the terminal in Croydon, Penn., drivers voted to join Local 107.
Tomorrow, Local 71 in Charlotte will begin negotiations with FedEx Freight, where drivers in Charlotte voted to join Local 71.
« Previous
Next »