Uncategorized
Courts Clamp Down on Voter Suppression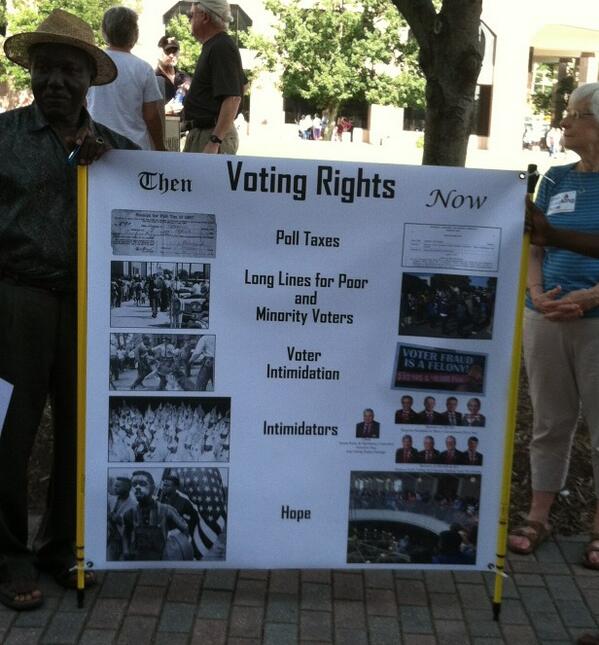 The 2016 election season is now in full swing. So it's only fitting that two federal courts in the last week have weighed in with rulings that could result in more people getting the opportunity to vote come November.
It began when a federal judge on July 19 significantly weakened an important provision in Wisconsin's voter suppression law, saying the public cannot be subjected to an "undue burden" as part of a requirement to vote. Those without state-required ID can now sign an affidavit saying that gathering the necessary documentation to obtain identification would be too burdensome for them.
But an even bigger ruling was handed down July 20, when the conservative U.S. Court of Appeals for the Fifth Circuit determined that Texas' efforts to curb voter participation went too far because it disenfranchised minority voters. The ruling also affects a similar effort in Mississippi since that state falls under the purview of the Fifth Circuit as well.
Taken together, the two rulings could allow some 900,000 voters who previously would not have been able to vote to now cast a ballot this fall. But the precedent is even bigger, as the Los Angeles Times noted in a staff editorial.
"At least 16 other states, nearly all of them in the South and Midwest and run by Republican-dominated legislatures, have adopted stringent voting restrictions," the newspaper wrote. "It's no coincidence that the classes of people most affected by the laws also tend to vote for Democratic candidates."
Voter suppression has been on the uptick over the past three years after the U.S. Supreme Court cut the heart out of the 1965 Voters Right Act. It's lead to the disenfranchisement of millions who have had their rights rolled back because they can't afford or don't have the ability to obtain identification now needed to vote.
Congress needs to update federal law so a fair standard is put in place to prove that states' can set their own voting rules. Until that happens, as the Times said, "the nation will be left with an election system prone, in places, to manipulation and discriminatory practices."
« Previous
Next »