Uncategorized
Federal Judge Stalls Effort to Curb Union Busters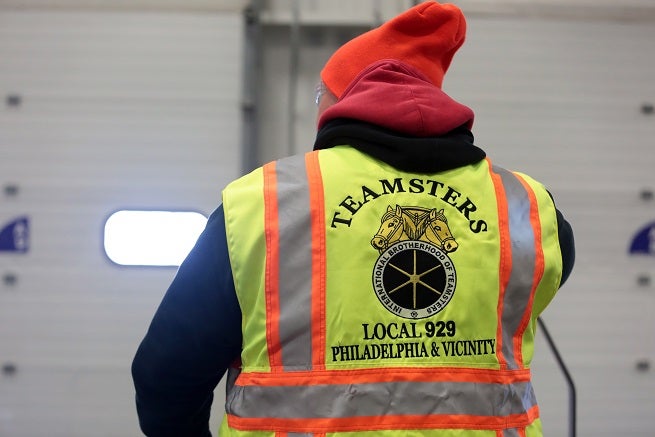 Anti-worker, anti-union allies and business groups have found a sure-fire way to trash pro-worker federal rules — find a federal judge to rule your way. They succeeded when a jurist in Texas halted the Labor Department's plan to shine a light on union busters' spending.
That's the win the National Federation of Independent Business (NFIB) gained last week. Joined by the National Association of Home Builders and 10 Republican-run states, NFIB got U.S. District Judge Sam Cummings in Lubbock, Texas, to halt the Labor Department's rule cracking down on the so-called "persuaders." A similar case is pending in Minnesota.
"Plaintiffs" – the trade groups – "and intervenor-plaintiffs" – the 10 states – "are likely to succeed on their claim that DOL's new rule exceeds DOL's authority" under the 1959 Landrum-Griffin Act, which first discussed such "persuaders" and their roles, Cummings said.
So he issued a nationwide injunction stopping the persuader rule from taking effect.
DOL issued the persuader rule in March and scheduled it to take effect on July 1. It says the persuaders – the union-busters – must disclose their spending on such activities if they either formally campaign against union organizers, on behalf of employers, or if they advise employers on how to do so.
The legal language imposes the rule against persuaders who "directly or indirectly" influence business in its positions on union organizing campaigns.
Such "advice" – everything from writing speeches to setting up captive audience meetings to winks and nods if an employer schemes to break labor law – has turned union-busting into a multi-million-dollar industry, while thwarting or trashing thousands of organizing drives over the last 57 years.
DOL's new rule "effectively eliminates the statute's 'advice' exemption," Cummings stated in his 90-page document justifying his injunction against DOL. That exemption had let the "persuaders" – management-side law firms and union-busters – get away with disclosing nothing as long as they didn't directly contact workers during union organizing drives.
The judge said that to justify its new rule, DOL confused advice with actual action by the persuaders. "In the course of that struggle, DOL ends up drawing lines that are simply incoherent," he stated. And he said DOL's new rule chills the persuaders' freedom of speech.
The Teamsters will continue to keep tabs on this issue going forward.
Press Associates, Inc., contributed to this report.
« Previous
Next »