Uncategorized
Time for Public, Private Sectors to Focus on Worker Training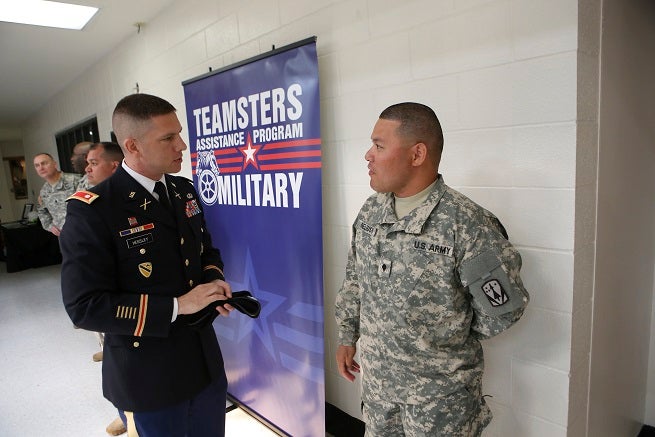 American workers are increasingly falling behind. The continued loss of career-track employment has stunted wage growth and created uncertainty for millions in this country.
This nation faces a skilled worker shortage. That's why the Teamsters last year stressed the need for increased vocational education as part of the "Let's Get America Working" platform it unveiled. But it seems some still need convincing.
A New York Times column this week stressed the success of such efforts. A program called WorkAdvance, which offered targeted training to some 1,300 low-income workers in New York City, Tulsa, Okla. and northeast Ohio between 2011 and 2013, resulted in participants earning 14 percent more on average than a similar group of workers who received no such training.
Yet the U.S. still is investing little in such efforts nationwide, the article notes. "According to the Organization for Economic Cooperation and Development, the United States government spends only 0.03 percent of its gross domestic product on worker training. Denmark, whose policies to bring workers into work have gained praise around the world, spends proportionately almost 18 times as much. France spends 12 times as much; Germany seven times."
Some, like the Teamsters, have invested in efforts of their own. Last fall, the U.S. Department of Labor awarded the union a five-year, $4.6 million grant to establish apprenticeship programs in the trucking industry. The Teamsters are partnering with ABC Moving Services, ABF Freight, DiSilva Transportation and National Retail Systems to improve truck driver training.
In addition to the apprenticeship programs, grant dollars are being used to develop qualified instructors as well as to train recent high school graduates, Teamsters moving from non-driving jobs to ones that require commercial driver's licenses (CDLs) and military personnel transitioning to civilian life. The Teamsters are locating candidates by recruiting at high schools and vocational schools, community-based organizations, Teamster locals and select military bases.
The Teamsters for years have also been assisting members of the military moving back into civilian life as part of its Teamsters Military Assistance Program (TMAP). For years, the union has helped steer them towards jobs in the transportation industry, and last year TMAP graduated its first class of exiting service members who received training to obtain CDLs and earn Teamster jobs.
But there needs to be a broader national commitment. People need to let their elected officials and even their employers know this is a priority, one that can help both workers and businesses. That's how we truly make America stronger!
« Previous
Next »