Uncategorized
Be a Winner While Traveling Responsibly!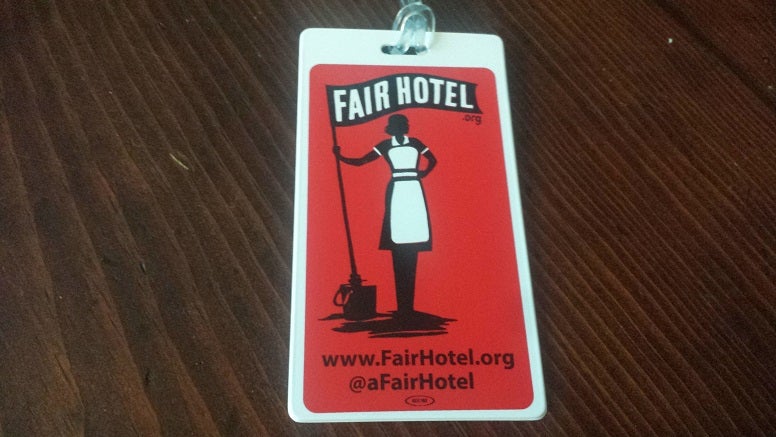 Our brothers and sisters at UNITE HERE have done the nation's travelers a public service by starting the Fair Hotel website and app that allows the public to find out where union hotels are that pay their workers a fair wage.
But the union wants more people to know about it. So in an effort to encourage people to download the app, it is sponsoring a contest that will grant the lucky winner a free night at one of the more than 900 Fair Hotel locations nationwide.
Why is using Fair Hotel a good idea? Because it allows those want to stay with a socially responsible hotel to do so. Union hotels pay their staff much better. While many workers have seen their wages stagnate, UNITE HERE workers' wages have increased dramatically. In Chicago, for example, housekeepers have organized and won wage increases from $8.83 in 2002 to $18.04 in 2015. That's a difference in annual income of over $18,000 a year. During that same period median non-union wages for housekeepers have only increased from $7.57 to $9.28, less than what is needed to keep up with inflation.
Those over 18 who download the app by midnight tonight here will be entered in the sweepstakes. No purchase is necessary. Happy traveling!
« Previous
Next »