Hoffa Calls on N.D. Governor to Help Pipeline Workers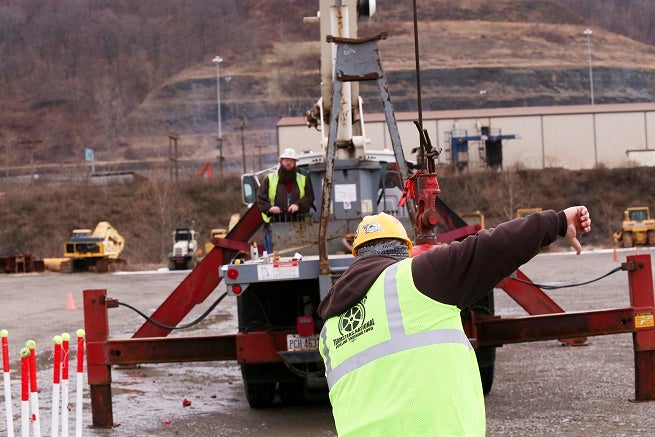 Teamsters General President Jim Hoffa has signed onto a letter with three other union leaders asking North Dakota Gov. Jack Dalrymple to protect Dakota Access Pipeline workers from protestors who have attempted to shut down the project.
Hoffa was joined by the heads of LiUNA, the International Union of Operating Engineers and the Plumbers and Pipefitters Union on the Aug. 22 letter, which notes demonstrators have created an atmosphere that is unsafe not only for those working on the pipeline, but for law enforcement and the protestors themselves.
"The men and women who are constructing the Dakota Access Pipeline through North Dakota deserve the opportunity to work in an environment that is not illegally occupied by protestors or anyone who threatens the safety of our union brothers and sisters," Hoffa and the other union presidents wrote.
"We ask you to please utilize the authority of your office to protect American workers and our ability to work in a safe environment and stand up to the demonstrators who are committing dangerous actions in protest of the project," they added.
Four states, including North Dakota, previously approved the pipeline. Although the public was given multiple chances to comment on its construction over a two-year period leading up to the project's approval, the Standing Rock Sioux Tribe – which is leading the demonstrations – chose not to participate.
Demonstrators are currently illegally occupying private land and public roadways where union members are trying to do their jobs. As a result, workers have been asked to leave the job site while local law enforcement authorities attempt to contain the situation.
While opponents have questioned the project's safety, the Teamsters and other union laborers have the knowledge and experience to building this pipeline with minimal impact to the community, ecosystem and surrounding areas.
These workers are skilled and pride themselves on doing the job right. They work to ensure a safe workplace and have protocols in place that ensure it is done in a way that protects both the environment and landowners.
The U.S. needs better infrastructure built by union workers that will make this nation more energy independent. The Dakota Access Pipeline will help make America stronger.
« Previous
Next »