Uncategorized
Feds Latest to Expand Paid Sick Leave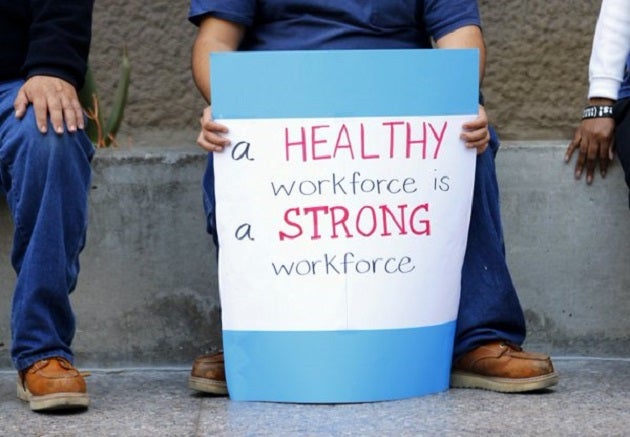 The U.S. Labor Department fulfilled the wishes of President Obama this week when it instituted an executive order mandating paid sick leave for more than a million federal contractors, expanding on a movement that is attempting to bring dignity to workers nationwide.
Labor Secretary Tom Perez, in a blog posting, said the move is part of the Obama administration's continued effort to allow hard-working Americans the opportunity to care for themselves and their loved ones when needed.
"This rule provides economic security to working families by allowing employees to earn paid sick time instead of losing pay or risking their job when illness strikes," he wrote.
"Once fully implemented, more than a million employees of federal contractors – including nearly 600,000 workers who currently receive no paid sick leave at all – will be covered by the rule. These workers must be allowed to earn up to 56 hours of paid sick leave annually or be given that same amount in a lump sum at the start of a designated leave year."
The move is just the latest pro-worker action instituted at the direction of the White House and should be celebrated. It's also the reason why the November election is so important – vote the wrong person into office and all of them go away.
But the need to require paid sick days more broadly cannot be overlooked. Only five states currently mandate them. And the Bureau of Labor Statistics found only 41 percent of those whose wages are in the bottom quarter have access to such paid leave, compared to 87 percent of those in the top quarter of earners. The data demonstrates that those who need the benefit the most have the least access to it.
Efforts by states and cities to institute paid sick leave are good. But they are no substitute for a national standard. It's time for workers everywhere to have access to these basic benefits!
« Previous
Next »