Uncategorized
Our Chance to Vote For A Real Union With Real Power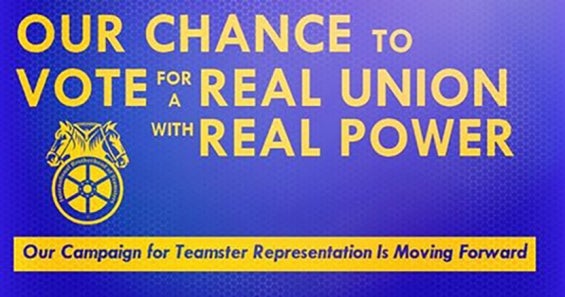 Soon the State Public Employee Relations Board will conduct our election and we will have the chance to vote for Teamsters 856 – a Real Union with Real Power.
Locally, Teamsters have helped Contra Costa County workers, Mt. Diablo Unified School District workers and others negotiate reductions in healthcare costs and improved wages.
"We have made the change to Teamster representation and we have seen the difference. When you make a call, they answer it. They know the MOU better than most of us who've been here for years." -Cindy O'Brien, Contra Costa County
"I've been a shop steward with both Local 1 and Teamsters. After years of being a Teamster steward, the difference is clear. We are a strong union at Mt. Diablo Unified and now the school district knows it." -Jeanette Benitez, Mt. Diablo Unified School District
"Since we joined Local 856, our working conditions, wages and overall well-being have gotten better. We were fed up with Local 1 and now, thanks to the Teamsters, we've gotten 10 percent wage increases and saved hundreds of dollars in monthly premiums."
-Lisa Day Silva, Contra Costa County
We will finally have a chance to get rid of Local 1's failed representation and win real union power in West Contra Costa Unified School District.
« Previous
Next »