Uncategorized
Voting Rights Need to be on Minds of Ga. Leaders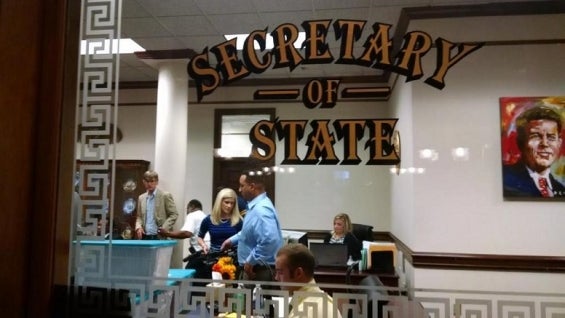 The Georgia GOP is at it again. Faced with tighter-than-expected polls in the Peach State, state officials are trying to tamp down on the number of new voters who will be able to cast a vote in this election in an effort to keep the status quo.
Groups like the New Georgia Project, helped register about 250,000 new voters in advance of Election Day. But it is estimated that as many as 100,000 voter registration applications in the state have still not be processed.
Meanwhile, one of Georgia's largest counties has only one early-voting site, creating an hours-long wait for those wanting to cast a ballot. And Republican Secretary of States Brian Kemp has refused to extend the registration deadline in areas hit hard by Hurricane Matthew earlier this month.
It's more of the same for elected officials like Kemp, who two years ago attempted to throw out tens of thousands of new minority voter registrations and chastised the New Georgia Project as somehow being crooked in its efforts to register more voters. This time, he's lashing out on social media against those who are criticizing his voter suppression efforts, calling them "left-wing activists" who are trying to disrupt the election.
This is what a real rigged election looks like, not the fantasy version being pedaled by Donald Trump. In Georgia, the government is intervening to stop people who have filed the proper legal paperwork from having it processed in time to exercise their constitutional right to vote. How is that just, right or fair?
Of course, Georgia is not along in its efforts to disenfranchise voters. States such as North Carolina, Texas and Wisconsin raised false flags in an attempt to tamp down on the voting rights of largely minority populations. Thankfully, the court system intervened in all those cases.
It's time for Georgia elected officials to see the light and to halt the state's discriminatory practices.
« Previous
Next »