Uncategorized
Big Business Isn't Doing its Part to Help Families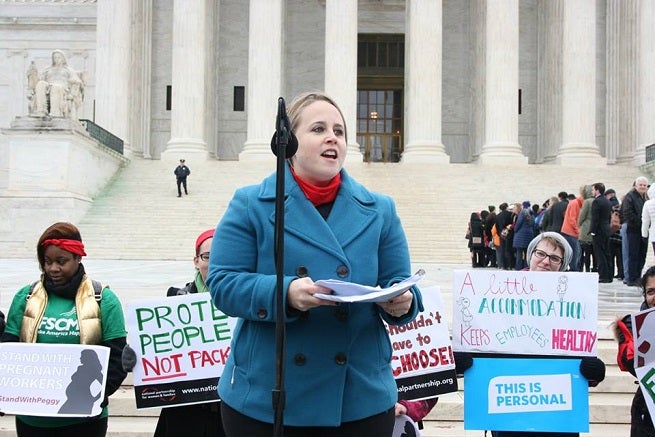 The issue of paid family leave continues to get the attention of the public because of the great need for it. But a new report shows that too many companies seem to be behind the curve on the issue.
Paid Leave for the United States (PL+US) released the document yesterday that found more than half of the nation's top 60 largest employers either offer no paid family leave or would not disclose their policy. Among those refusing to share their policy were such companies as Fed Ex, Boeing, Marriott and Walgreens.
And of the 29 corporations that did confirm their paid leave policies for new birth mothers, many were lacking a similar policy for birth fathers, adoptive parents or their low-wage workers as well. Twenty-two of the 29 companies had unequal leave policies. And at companies like Walmart, only salaried employees are provided paid leave.
These policies hamper the nation's economy, the study found. "The largest employers in the United States are not doing enough to ensure that employees and their families have the time they need to care for new children, family members or themselves, resulting in a huge cost to this country's families and our economy," it said.
Of course, there are some things government can do. The lack of state laws dealing with paid leave and other workplace rights for expecting and new parents in the U.S. is striking given the increased role of women both as workers and caregivers. Lawmakers are letting them down.
There is strong public support for policies like paid family and medical leave, as well as paid sick days and pregnancy accommodations. The Teamsters have joined with hundreds of other organizations to call for the passage of federal legislation that would allow for more family time for parents and children while protecting pregnant mothers from job discrimination.
Now workers need elected officials to do their share.
« Previous
Next »