Uncategorized
Report: 40% of Fed Contract Dollars Go to Lawbreakers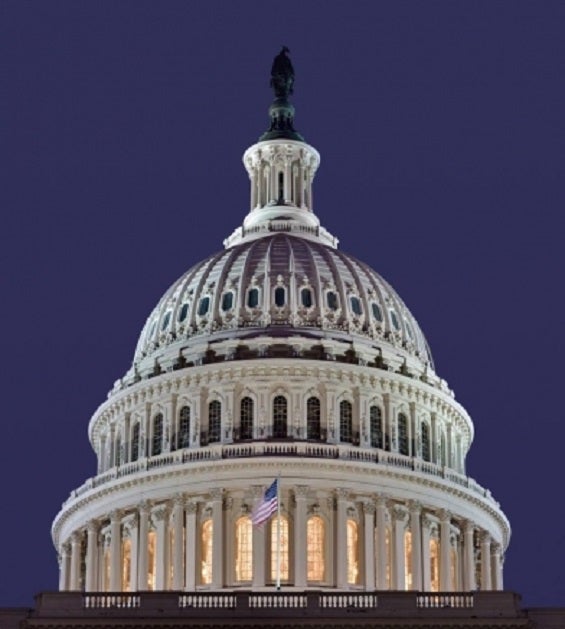 Some 40 percent of federal contracting dollars go to firms that break worker safety, health and wage laws, a new report says. The companies' violations of minimum wage laws alone cost workers an estimated $1.6 billion to $2.5 billion yearly, it adds.
Drawing on federal data, the report from the think tank Demos says such widespread abuse argues for keeping President Obama's Fair Play and Safe Workplaces executive order in place even after he leaves office. The Teamsters endorsed the initiative at its 29th International Convention earlier this year.
But the threat of a rollback led supporters of fair pay and safe worksites for the contract workers hit the streets earlier this month in downtown D.C., backed by Sen. Bernie Sanders, Rep. Keith Ellison and Good Jobs First, a labor-supported think tank.
As it stands, federal contracts, loans and grants to account for two million poverty-level jobs funded by taxpayer money. "This is more than the number of low-wage workers at Walmart and McDonalds combined," supporters noted.
Demos' Amy Traub notes firms receiving federal contracts employ 20 percent of all U.S. workers, thus giving the government far-reaching leverage to influence their behavior. "By establishing a mechanism to encourage contractors to comply with workplace protections, and denying them contracts if they persistently refuse to follow the law, the Fair Pay and Safe Workplaces Executive Order is a critical tool to fight workplace violations," she says.
Recent cases make the same point. In October, for example, the Labor Department's Office of Federal Contract Compliance Programs pushed Tyson Foods – one of the nation's largest food processors and a federal contractor – into a compliance agreement covering six Tyson plants in Arkansas, Texas and New Mexico.
The agency found Tyson guilty of discrimination in hiring against at least 5,900 applicants, most of them minorities, although in one plant Tyson discriminated in favor of Asian-Americans at the expense of everybody else. The government ordered Tyson to pay the hurt workers $1.58 million in back pay and damages.
The problem goes beyond just Tyson, Traub's report for Demos shows.
"Between 1999 and 2013, contractors were fined nearly $722 million for serious violations of health, safety, and employment laws, accounting for 12 percent of all such fines. Approximately 40 percent of all federal contracting dollars in 2013, a total of $175 billion, went to contractors with health, safety or wage violations on their record," she reports.
A prior Government Accountability Office investigation "discovered that among the 50 companies receiving the largest penalties for violations of wage and hour laws between 2005 and 2009, half were federal contractors," Traub noted.
· Press Associates, Inc., contributed to this report.
« Previous
Next »