Uncategorized
New Minimum Wage Laws Are Win for Wallets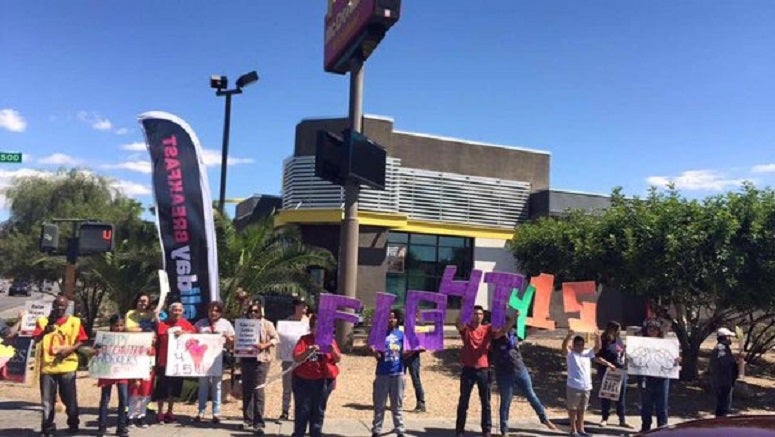 Millions of U.S. workers received good news as the nation rang in 2017. They will be receiving a raise, thanks to 19 states implementing increases in their minimum wage at the start of the year.
The minimum wage rose in Alaska, Arizona, Arkansas, California, Colorado, Connecticut, Florida, Hawaii, Maine, Massachusetts, Michigan, Missouri, Montana, New Jersey, New York, Ohio, South Dakota, Vermont, and Washington to start the year. Meanwhile, Maryland, Oregon and Washington, D.C. will see wage increases in their states later in 2017.
Whether it was in liberal or conservative-leaning states, the message was clear – workers need and deserve a raise.
None of this is new, of course. Successful wage increases have been fueled by workers for several years across the country. That's because the public knows they are getting slighted by too many big business employers who refuse to rage wages unless forced to do so. And it's having an effect.
As noted in this space last month, while median average hourly earnings grew 1.4 percent for all workers since 2012, the median for the 10th percentile workers – the lowest-paid – rose 7.9 percent in 2014-15 alone, the fastest growth since 1968.
The choice between higher wages versus job growth is a conflict largely invented by bosses who don't want to shell out more of their corporate earnings to the workers who make their businesses possible. But groups like Fight for $15, the Teamsters and others are forcing the issue.
While the corporate class has argued raising the minimum wage to upwards of $15 an hour hurts jobs, a study of the Seattle job market in the aftermath of its decision to do so finds otherwise. So it's time for the senseless articles that somehow argue how providing livable wages for working families hurts billionaires to stop. It's just not true.
This nation doesn't exist to merely prop up stock prices. That's happened for long enough – businesses need to pay their fair share.
« Previous
Next »