Uncategorized
Senate Bill Would Tamp Down on Construction Wages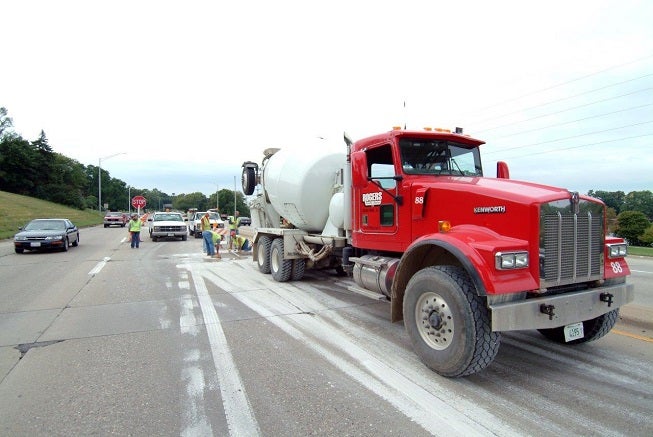 Despite promises of a renewed interest in the plight of workers, Republicans in Congress sure have a funny way of showing their concern. While the effort to curb collective bargaining power through passage of so-called right-to-work legislation has gotten more attention, other lawmakers are entertaining their own ways of minimizing the wages of working families.
Late last month, Sen. Jeff Flake (R-Ariz.) rolled out a bill that would repeal the 86-year-old Davis-Bacon Act, which ensured middle class wages for construction workers across the nation. The measure would slash wages at a time when increased infrastructure spending could be putting thousands of hard-working Americans on the job.
That's not a path Congress should continue to follow. Too many lawmakers are buying into the argument that low wages for skilled professionals are OK if it means government has to pay less to workers. This at a time when government is doling out tax breaks to corporations raking in record profits.
"Sen. Flake's crusade to repeal Davis-Bacon shows his ignorance of the current plight of working Americans," Teamsters General President Jim Hoffa said in response. "What does it say about Sen. Flake's priorities, when in a time when men and women of this country are calling on their leaders to create good jobs to our country, he wants to slash wages across the construction industry? Perhaps Sen. Flake would be better served by listening to his constituents and not the lobbyists for big business."
Studies have shown that where the local wage is dropped worker skill and motivation to do a good job drops significantly and companies change their focus from looking for the best trained workforce to the cheapest one, putting quality of work at risk.
The Teamsters, as part of a resolution members passed during the union's 29th International Convention last June, made clear the importance of keeping prevailing wage a part of infrastructure projects going forward. "Our elected representatives must protect the quality of all jobs created by public investments in U.S. transportation … infrastructure by continuing to support the application of Davis-Bacon prevailing wage provisions to federally financed construction projects," it read in part.
Hard-working Americans need more opportunities to earn a fair wage in the workplace, not less. Construction jobs like those building and revamping the nation's bridges and roadways are good union jobs that can't be outsourced. And as infrastructure investment is being teed up as a priority in the nation's capital, elected officials shouldn't be sabotaging a chance for more middle-class jobs.
« Previous
Next »