XPO CEO Bradley Jacobs Refuses to Listen to His Employees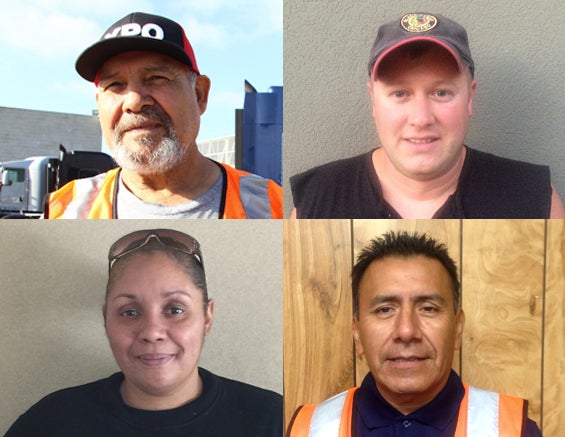 XPO workers came to the TPM Conference to talk to Jacobs about the issues that affect their livelihoods.
WAGE THEFT LAWSUITS
"Because XPO refuses to acknowledge that we are employees, the company continues to steal our wages through illegal deductions. Many weeks we don't even make the minimum wage. That is why we have filed lawsuits to stop wage theft."
– Napoleon Gaitan, Rail Driver, XPO Cartage Inc.
SILENCING EMPLOYEES' CONCERNS
"When we raised concerns with management we were ignored, so we decided to organize. Instead of respecting our rights, XPO spent tens of thousands of dollars on high priced union-busting consultants to try and silence us. It didn't work and we elected to join the Teamsters so Bradley Jacobs will have to listen!"
– Ryan Janota, freight driver, Aurora, IL, XPO Logistics
INCREASING INCOME INEQUALITY
"XPO's Board of Directors just authorized a $110 million stock bonus plan for Bradley Jacobs. Meanwhile, my coworkers and I package and distribute parts for military helicopters to governments all over the world, yet at $12 an hour we can't support our families without government assistance. Our brothers and sisters at XPO in Europe have stood with us and they too are fighting XPO's greed. This is truly a global fight for fairness."
– Monica Abraham, warehouse worker, North Haven, CT, XPO Logistics
CAUSING STRIKES
"When we raise concerns about favoritism by the dispatchers and filthy working conditions, XPO managers retaliate against us. This kind of repeated unfair treatment is why my fellow XPO drivers and I have gone on strike five times at the Ports and rails of LA and Port of Long Beach over the last two years, and will continue to do so until we win justice."
– Domingo Avalos, Rail driver, XPO Cartage Inc.
IS BRADLEY JACOBS AFRAID TO HEAR HOW ANGRY WE ARE?
Click here for a pdf version of this article.
Follow "XPO Exposed" on Facebook and on Twitter @XPOexposed
« Previous
Next »