Amazon Delivery Drivers Join Teamsters Local 337 in Detroit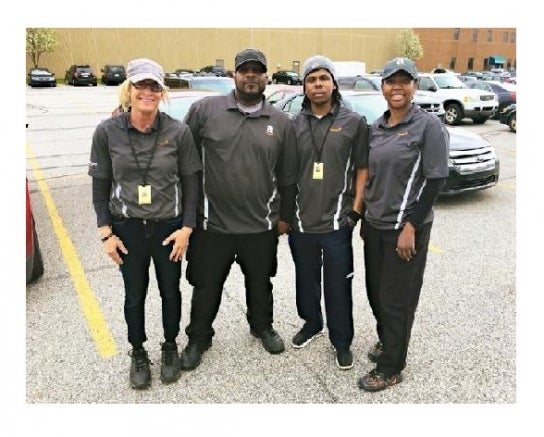 Delivery drivers who work at a company that contracts with Amazon voted today to join Teamsters Local 337 in Detroit.
The drivers at Silver Star in Brownstown, Michigan voted 22-7 to join Local 337. There are 46 drivers in the bargaining unit. Silver Star is one of dozens of third-party companies that Amazon contracts with to deliver its packages, and Silver Star is the third largest package-delivery contractor with Amazon. It delivers packages for Amazon in the Chicago area, in Texas and California and other locations.
"The drivers work four 10-hour days at a flat rate of $140 per day and if they work over 10 hours a day they don't get paid for the extra time," said Dave Hughes, Local 337 organizer. "Also, if a package gets wet or if they don't finish their route in a timely manner, they face discipline including a suspension, and they remain suspended until Amazon approves them to return to the job. One driver was off work for a month-and-a-half until he could come back to work."
In addition to seeking fair wages, workers are also seeking job security and health insurance–the company told drivers it would offer health insurance, but it failed to deliver.
"I am so proud of doing something I believe in–voting to become a Teamster," said Kimberly Johnson, who has worked at Silver Star for about six months. "We need health benefits because we don't have any right now."
If drivers finish their shifts, the drivers must help other drivers who need to complete their deliveries, but they do not get paid beyond the $140 flat rate, Johnson said.
Hughes and Jim Parrinello, Local 337's Director of Organizing, said the local set up a campaign Facebook page and reached workers through that page and through text messaging. The local also posted videos on the Facebook page.
"Facebook and texting were very important," Parrinello said. "Both of the company's owners flew in to talk to the workers, as well as three union busters, but the workers remained strong and united."
"We were able to rebut the ongoing false information from the owners and the union busters on the Facebook page and with the videos," said Mike Martin, Local 337 President. "We really used social media and texting to reach the workers in a timely manner. Now we look forward to negotiating a strong contract for these workers that addresses their needs."
« Previous
Next »