Teamsters Local 763 Ratifies Agreement with Republic Services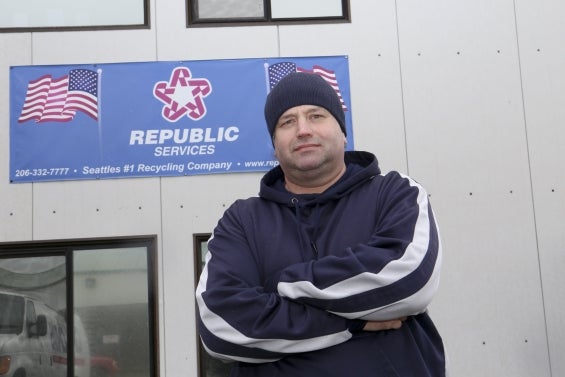 (SEATTLE, Washington) – Teamsters Local 763 has ratified a new agreement with Republic Services covering seven workers in Seattle and Bellevue, Washington. The members are service technicians and a truck and container washer.
"Congratulations to Local 763 on another great win for Teamster sanitation workers," said Ron Herrera, Director of the Teamsters Solid Waste, Recycling and Related Industries Division. "The high standards of this contract set a great example of what we can achieve for our members throughout the country."
The contract includes a number of significant improvements. In addition to increases in sick time, vacation time, and bereavement leave, there's an additional 50 cents per hour set aside for pension contributions by the employer. Republic Services also agreed to significant yearly increases in contributions to the employee health and welfare fund, as well as substantial wage increases over the four-year term of the contract.
Local 763 Business Agent and Recording Secretary Jason Powell handled negotiations with the company.
"Local 763's success at negotiating this contract is due in large part to the work done by Teamsters Locals 174 and 117, as well as Local 174 and Joint Council 28 Principal Officer Rick Hicks for maintaining such a high standard in Seattle's sanitation industry," Powell said. "The reality is that hundreds of sanitation workers throughout northwest Washington have higher standards thanks to agreements that all of our Teamster locals have negotiated throughout the years, and we never could have gotten the company to agree to such generous terms for these seven workers were it not for the precedent that's been set."
"I'm very proud of what we've accomplished, and I want to thank Jason Powell and everyone involved in what is another great victory for Seattle-area Teamsters," said Local 763 Secretary Treasurer and Principal Officer Scott Sullivan. "Not only are we going to continue to maintain extremely high standards for members that are working in sanitation, we're going to take our success in solid waste and find ways to duplicate it in our other core industries."
« Previous
Next »