Teamsters Local 991 Waste Workers Ratify New Contract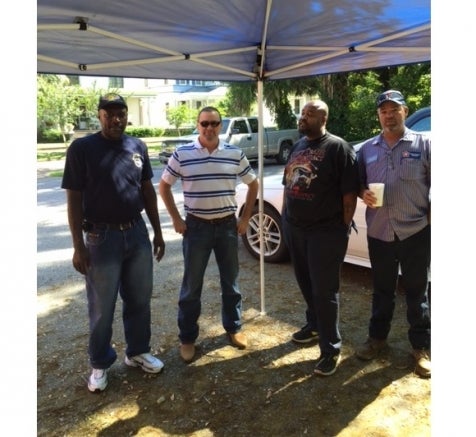 Waste workers at Republic Services in Mobile, Alabama have ratified a new contract by a 100-percent margin that contains numerous improvements.
"The 24 workers in the unit will receive wage increases of 2.5 percent, 2 percent and 2 percent over the three years of the contract and the agreement also lowers the threshold for when additional weeks of vacation are added," said Jim Gookins, Secretary-Treasurer of Local 99 in Mobile. "There is also an increase in weekly vacation pay, additional 'windshield pay' or travel pay for when a driver has to travel to Mississippi, and health and welfare benefit contributions are maintained over the life of the contract."
Workers will also receive a $400 bonus in the first and third years of the agreement; improved language regarding training, supervisors working and use of temporary employees; and new language regarding equal employment and inclusion, and fair treatment, Gookins said.
"We believe this contract give our members stability over the next three years, and provides them with the respect and dignity they deserve," Gookins said. "Our members at Republic Services take care of their communities every day and they deserve to be taken care of in terms of decent pay, good benefits and fair treatment."
"The local worked closely with the Division on securing a good contract," said Ron Herrera, Director of the Teamsters Solid Waste, Recycling and Related Industries Division. "In addition to the wage increases, the workers have new language that offers on-the-job protections."
The tentative agreement was reached on March 15 and the ratification vote took place on March 18, 2017.
« Previous
Next »