Uncategorized
Wage Gap Continues to Stifle Women Workers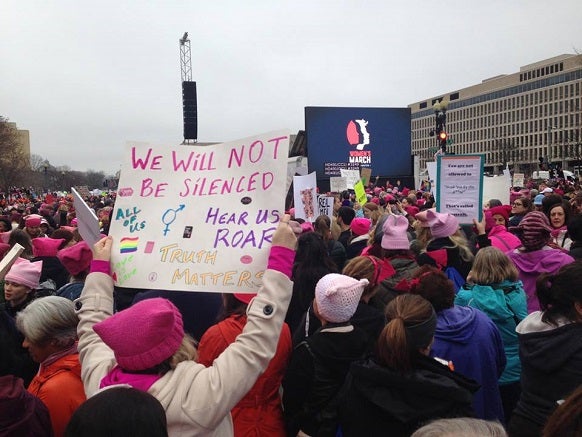 The struggle for fair wages continues in workplaces across the nation. But as study after study has shown, it is women on the job who are facing the biggest uphill climb.
Last week, for example, female workers "celebrated" Equal Pay Day, which marks how far into the next year women must work to earn what their male counterparts earned the previous year. As is stands, women on average earn 80 cents for every dollar that men do, according to the Census Bureau.
But the gulf is even wider for women of color. The National Women's Law Center, in a report last August, found Latinas will make about $1 million less than their white male counterparts over a 40-year career. African-American women don't fare much better, taking in about $877,000 less. By comparison, women on average make about $430,000 less.
Women's wages also don't improve compared to their male counterparts even when they climb the corporate ladder. An October 2016 report by the Economic Policy Institute shows that the existing gulf in wages between women and men cannot be made up by education, and is actually more pervasive the closer one gets to the company board room.
So why is this the case? The Pew Research Center notes the wages of some women may be influenced by their decision to take breaks from their careers to care for their children and families. About four in 10 mothers at some point have taken time off or reduced their hours to handle such family matters. Only 24 percent of men have done the same.
But good old-fashioned discrimination is also to blame. A 2013 Pew survey states that women were almost twice as likely as men to say they have faced bias at work because of their gender. Meanwhile, 77 percent of women and 63 percent of men recognized that more needs to be done to solve inequity in the workplace.
While there seems to be little appetite in Washington to move forward with new legislation that would counteract the gender wage divide, some state lawmakers are trying to craft change themselves. As Maryland state Sen. Susan Lee told Bloomberg, "The states have to play a greater role in ensuring pay equity for women."
The National Conference of State Legislatures notes that there are currently more than 60 bills still active in some 20 statehouses that attempt to address the gender wage gap. They cover everything from banning questions about previous pay history during the job interview process to making it harder for companies to justify unequal pay.
None of this is fair, just or right. So it's imperative that elected officials at all levels of government look for solutions to this persistent problem.
« Previous
Next »