Uncategorized
More Training Will Produce a Better Workforce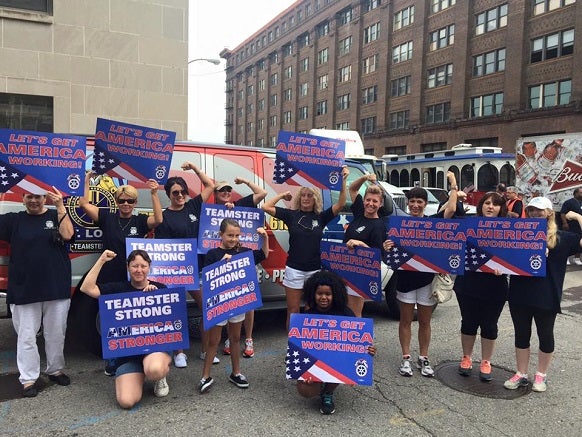 The U.S. is currently experiencing several economy issues that are hurting the people. In corporate America, there is a huge pay gap between those at the top who oversees things and those who actually do the work. So many of the jobs available pay very little.
But it is also true there are some openings for better-paying jobs that can't seem to get filled. For instance, federal statistics show there are nearly 390,000 manufacturing jobs available nationwide that can't get filled because too many workers in the sector don't have the right training to perform them.
The skills gap in this country is real. But there isn't enough being done about it. One of the often-overlooked problems in the drop in unionization rates in this country is that training that used to be more broadly available to workers isn't happening. And no one has stepped in to fill the void.
That's why it was good to see congressional Democrats last month roll out a new agenda that will focus on raising wages and improving jobs skills. It also stressed that workers should be treated fairly when it comes to job protections, health care, work-life balance and retirement.
To create good jobs that will fuel economic expansion, our country needs to have a well-trained workforce. The Democrats' "A Better Deal" proposal calls for an increase in registered apprenticeships and work-based learning programs by doubling federal funding for them. If Congress makes such programs a priority, young people and those currently out of work can benefit from the increased government investment. That will raise wages while reducing the burden on various public assistance programs.
As it stands, only about 500,000 participate in such apprenticeships nationwide. That's not nearly enough. One way to raise those numbers would be to implement the LEARNS (Leveraging Effective Apprenticeships to Rebuild National Skills) Act offered by Rep. Mark Pocan, D-Wisconsin, and co-sponsored by Reps. John Conyers, Dan Kildee and Debbie Dingell of Michigan.
Additionally, there is a need to create a network of partnerships that blend classroom learning and worksite training. The added benefit is training will only be given for sectors where jobs are available. Employers can help shape a curriculum taught in community colleges and technical schools.
The Teamsters are at the forefront of worker training, such as our commercial driver's license training program for those leaving the military, recognized by the Department of Defense as an outstanding program. But there is a need to boost vocational training for the U.S. population at large.
It should be the goal of lawmakers across the political spectrum to encourage youth not pursuing post-secondary academic studies as well as workers forced out of their jobs to obtain training in a skill area that will provide them with the opportunity to earn a living wage and a career track that will ultimately give them a foothold in the middle class.
That's how Washington can get America back on track.
« Previous
Next »