P.R. Teamsters Need Your Assistance Now!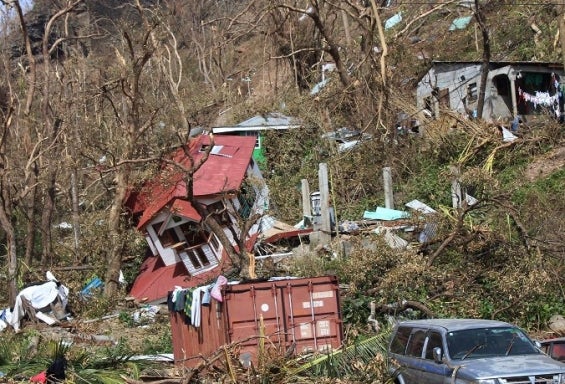 Your union brothers and sisters need your help now! More than 2,000 fellow Teamsters in Puerto Rico have been affected by the devastation caused by Hurricane Maria and are in dire need of assistance.
The Teamsters are doing what they can to improve the lives of our members there. That includes working with Joint Council 16 as well as Local 901 leadership in San Juan to identify ways how the union can help. The Teamsters are also joining together with labor unions from across the nation to identify skilled workers to travel to Puerto Rico next week to provide much needed support in critical areas.
There is currently a need for volunteer truck drivers who hold a Commercial Driver's License (CDL) to transport shipping containers from the port to distribution centers throughout the island. Additionally, the Teamsters Freight, Airline, Passenger Transport, Package, Public Services and Waste Divisions are contacting Teamster employers that operate in Puerto Rico and our local unions throughout the U.S. and Canada to identify avenues of support and volunteers.
At this time, it is unclear if there are trucks available to move the containers, fuel to operate the trucks or road access to the distribution centers. However, the labor movement is working on the ground in Puerto Rico to bring volunteers to meet specific needs.
Another way fellow Teamsters can lend a hand to Puerto Rico right now is through contributions. The Teamsters Disaster Relief Fund is collecting monetary donations to support those impacted by Hurricane Maria. Contributions can be made online at tdr.teamster.org or at the mailing address below. Now is the time you can make a difference!
Teamsters Disaster Relief Fund
c/o International Brotherhood of Teamsters
25 Louisiana Avenue, NW
Washington, D.C. 20001
« Previous
Next »