Uncategorized
Teamster Writes Working-Class Children's Book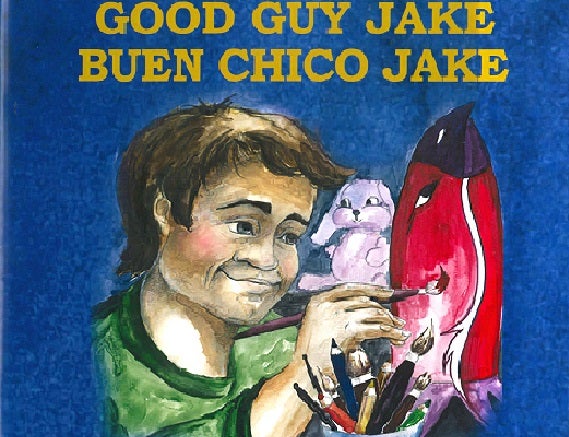 Mark Torres, a Teamster attorney for Local 810 in New York, has written a children's book called "Good Guy Jake."
The book, illustrated by Yana Murashko and translated by Madelin Arroyo, is about a sanitation worker, Jake, who repairs broken toys he pulls from the trash on his rounds and donates to a local shelter. When an angry motorist turns Jake in, he is fired and his union comes to his aid.
It's a union book through and through, right down to its dedication, which reads: "This book is inspired by and dedicated to all the past, present and future hard working brothers and sisters of the Labor movement, along with the union representatives and service professionals who have dedicated their careers to the assistance and betterment of the working class. Union strong!"
The Teamster Nation Blog recently interviewed Torres about his book, which was published in August.
This isn't your first book, but it's your first children's book. What inspired you to write it?
Labor has long struggled with difficult times on many levels. I have been searching for a way to reinvigorate the movement with a positive message and after numerous ideas, I figured that starting from the basics would be the best way to go. However, I did not want to just write a general overview of what unions do. I wanted to tell a story that captivates, inspires and teaches. This, I feel, is embodied in "Good Guy Jake."
Is it a true story?
No, the story is fiction. However, any author will tell you that there is no such thing as pure fiction. Stories always come from somewhere and deep down, I have handled many cases that somewhat remind me of this story.
You were a Teamster for nearly 30 years. What did you do?
I worked at New York University as a refrigeration engineer and steward. I was a member of Local 810, which I now serve as General Counsel to.
Why do you think kids need education about labor unions and how they help working families?
These are difficult times for many people. The middle class is struggling, and so is labor. What I like about the book is that, although it focuses on unions, it reaches a wider audience; people who crave social justice.
Why did you make this a bi-lingual book?
The publisher proposed the idea as much of his books are bilingual. Since many unions have a large Latino population, it seemed natural to offer it in Spanish as well.
How can members and locals pick up copies?
The book is available through the publisher at http://hardballpress.com/index.html. The publisher is also offering large discounts to unions who buy books in bulk.
« Previous
Next »