Hurricane Maria's Aftermath: Friday, October 13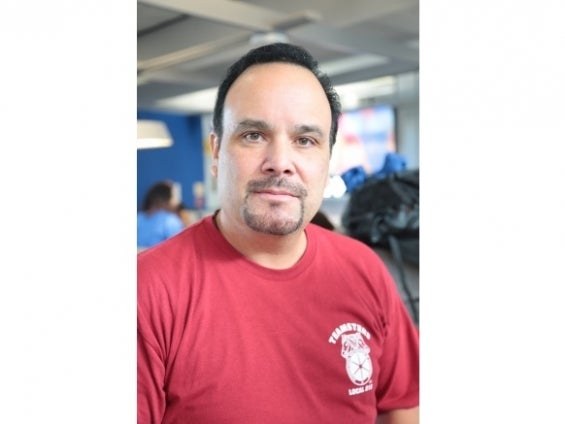 Many Teamsters volunteering in Puerto Rico were called to action because Hurricane Maria wasn't just a disaster that desperately needed a response, but because it affected their friends, family and loved ones.
Local 813 Business Agent Mark A. Cruz has family in Puerto Rico. Their house had its roof completely torn off by Hurricane Maria, and his aunt's house was destroyed. After the storm, phone service on the island was completely gone, and it took him ten days to get in touch with his family to make sure they were okay.
"This is very personal, but I feel very fortunate to be part of the clean-up, to be part of the relief to the homeland where my mother and father were born. What I'd like to see is an injection of hope, of optimism," Cruz said. "Now that we're re-building, hopefully Puerto Rico is going to finally have some advancements in modern technology. There were a lot of upgrades necessary. Maybe now we'll get them, and I'm excited about that. Right now things don't look too good, but the future is beautiful for Puerto Rico."
Cruz said that the journey was deeply emotional for him on many levels – not just as a Puerto Rican, but as a New Yorker, a Teamster, and above all as an American citizen.
"When the time comes, we're all hands on deck. When it comes to New Yorkers, it doesn't matter what race, creed, or religion you come from – we step up. We help people in need. Whether it's a hug, a meal or a bottle of water, we're there for you. We'll give you the shirts off of our backs. It's a great feeling to be a part of all these different groups – New Yorkers, Americans, Puerto Ricans, the Teamsters, it's an amazing combination. And where the pride is? Fuggedaboudit. Everyone down here has one thing in mind – to bring Puerto Rico closer to some level of normality."
Donate to Teamsters Disaster Relief today! https://tdr.teamster.org/
« Previous
Next »