Hurricane Maria's Aftermath: Monday, October 16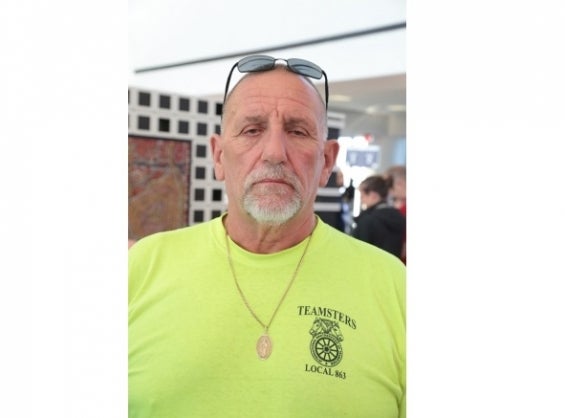 Teamsters from the tristate area made up a significant portion of the membership that went to Puerto Rico to help out with Disaster Relief. New York and New Jersey Teamsters are well prepared for Disaster Relief, having lived through 9/11 and Hurricane Sandy.
"I was notified instantly from my business agent, and I said, 'I gotta go,' said Paul Delaney, a Local 863 tractor-trailer driver in Elizabeth, N.J. "I did disaster relief with the Red Cross on 9/11, and it was traumatic, but I helped out and I feel good about it. Coming to Puerto Rico is a good thing we're doing for mankind."
"We rally and we go from one crisis to the next," said George Miranda, President of Joint Council 16. "New Yorkers, it seems like we got to fight for our breakfast in the morning, otherwise it's a lost day. That's the way we feel. But we are at our best in adversity. That's what the union is all about: banding together for the greater good."
Donate to Teamsters Disaster Relief today! https://tdr.teamster.org/.
« Previous
Next »