Uncategorized
Bipartisan Opposition Grows Against 'Cadillac Tax'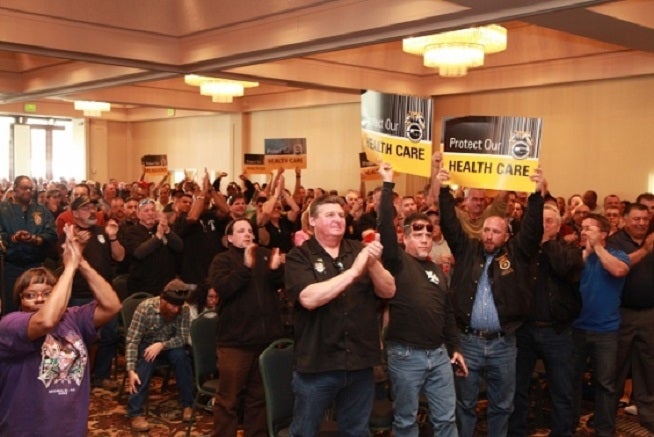 The Teamsters have been an outspoken critic of the "Cadillac Tax," a 40 percent surcharge on high-quality health care plans that has yet to be implemented but is still on the books as part of the Affordable Care Act. Now, a bipartisan collection of lawmakers are joining them.
Reps. Joe Courtney (D-Conn.) and Mike Kelly (R-Pa.) released a letter yesterday signed by 140 members of the House urging the repeal of the excise tax. The two previously sponsored legislation to end the Cadillac Tax as well.
"While Congress has already delayed the implementation of this excise tax until 2020, the policy is already having an impact," the letter reads in part. "Large employers and labor unions are currently negotiating benefit packages that stretch into 2020, with many employers reporting that they are considering reducing the value of their health benefits to avoid this excise tax. We cannot wait to repeal it."
The letter notes that millions of hardworking Americans and their families are facing a sizeable reduction in benefits plus an increase in insurance costs as a result on this ridiculous surcharge. The tax disproportionately hits the middle class.
The Teamsters agree. It is unconscionable that workers will continue to have this draconian penalty assessed on benefits they've fought hard to receive, while many employers scale back their health care offerings and raise the cost to their employees without consequence.
"Congress should be looking for ways to strengthen the middle class instead of promoting policies that will ultimately take money from their hard-earned paychecks and reduce, and make more costly, the health care benefits they receive," Hoffa wrote in a letter to lawmakers earlier this year.
The availability of high-quality health care has been a top selling point for those who belong to unions. It is a benefit these workers have bargained for, and oftentimes they have sacrificed higher pay for these excellent insurance benefits. What business is it of Congress that these employees have prioritized their health care in such a way? And why would the elected representatives of the people seek to tear down such efforts by slapping such high fees on these working Americans? Instead, legislators should turn their policy ire, and attention, towards corporations who are failing in their responsibilities to offer decent health benefits to their workers and their families.
Lawmakers have and will continue to debate what the future of health care looks like in this country. There are many legitimate policy considerations that need to be weighed. But when there are aspects of the system that are working, why mess with them?
« Previous
Next »