STA Workers in Londonderry, N.H. Choose Teamsters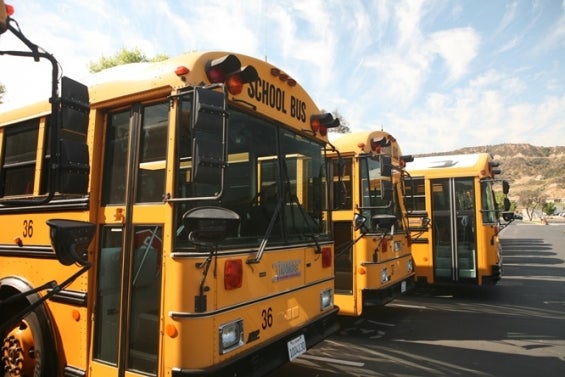 Workers with Student Transportation of America (STA) have overwhelmingly decided to join Teamsters Local 633 in a vote conducted by the National Labor Relations Board.
"We are extremely pleased to welcome these professional bus drivers to the Teamster family," said Jeffery Padellaro, Secretary-Treasurer of Teamsters Local 633 in New Hampshire. "These men and women chose a challenging career driving our most precious cargo to and from school."
Teamsters Field Representative Roger Travers of Local 633 organized the group of 44 drivers under Padellaro's direction. Travers spent many days speaking with and addressing the needs and concerns of these newest members, which will ensure their voice is heard though collective bargaining.
Local 633 is uniquely positioned to represent bus drivers, with a staff consisting of business agents and field representatives who have been representing bus drivers for decades.
"We look forward to representing our brothers and sisters working at the STA Londonderry facility," Padellaro said.
« Previous
Next »