Teamsters, ABF Kick Off National Contract Negotiations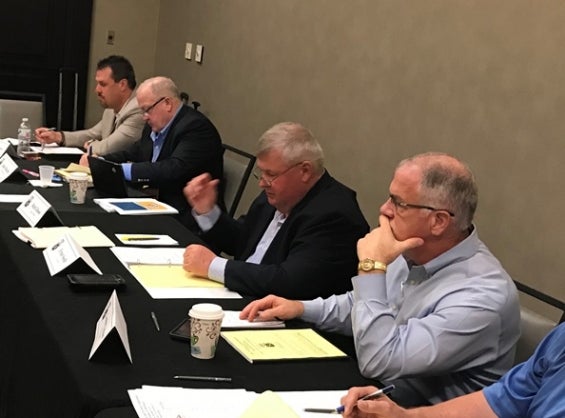 The Teamsters National Freight Industry Negotiating Committee (TNFINC) exchanged initial national contract proposals with ABF yesterday, kicking off national negotiations that will continue next month.
"We exchanged initial contract proposals and we will review the documents as we prepare for negotiations to begin in earnest next month," said Ernie Soehl, Director of the Teamsters National Freight Division and Co-Chairman of TNFINC. "I want to thank our ABF members for helping us get to this point with the contract by submitting member surveys. These negotiations will be difficult but our committee is prepared to make sure our members' priorities are fully addressed in negotiations."
The current ABF—National Master Freight Agreement runs through March 31, 2018 and covers more than 8,000 members.
Following today's initial contract proposal exchange, negotiations will take place on January 8. Multiple weeks have been set aside for bargaining.
Visit the new ABF Teamsters Facebook page @ABFteamsters where members can see the latest updates.
Or visit www.teamster.org and click on the Freight Division page, then click the "ABF Contract Updates" button. Click here's the contract updates page.
« Previous
Next »