Improving Inland Empire's Economy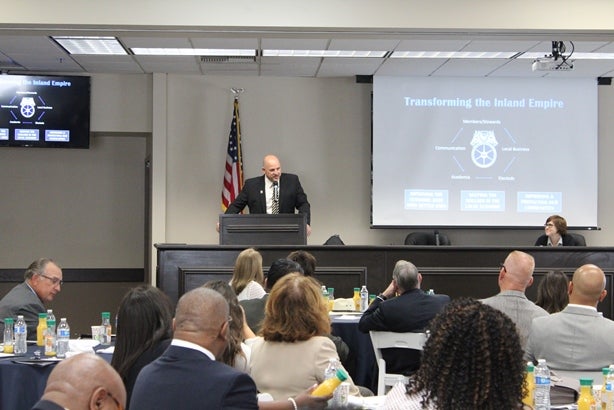 Local 1932, representing more than 11,000 San Bernardino County public employees, flexed its muscle in late October by gathering more than 50 area elected officials and academics to address the region's economic landscape and ways to improve it.
Times have changed for inland Southern California, known as the Inland Empire. In 1977, the region was home to many good union jobs where families could count on wages that were enough to raise a family. The region's economy, however, needed to transition with the end of the Cold War, and subsequently, an end to the concentration of defense-industry-led prosperity in the Inland Empire.
Randy Korgan, Secretary-Treasurer of Local 1932, said there is a solution to the problem, as long as communities unite to make it happen.
"The jobs that have proliferated here do not have to be low-wage jobs, and cities don't have to give up the farm for them," he said. "By utilizing community benefit agreements or project labor agreements, and allowing for a coordinated effort by community members to have a voice, we can develop the Inland Empire together."
« Previous
Next »