Uncategorized
Supreme Court Hands Victory to Pa. Voters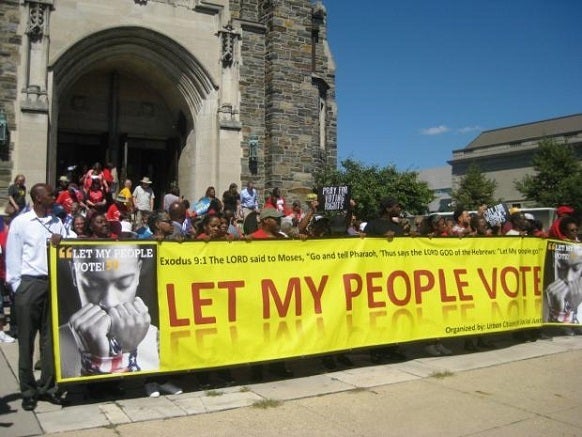 This week, the U.S. Supreme Court took a stand against gerrymandering by doing nothing at all.
The high court refused to intervene and overturn a Pennsylvania Supreme Court ruling that ordered the state legislature to redraw new congressional districts before the June primary. Lawmakers therefore have until the end of the week to draw new districts and submit them to Gov. Tom Wolf for his approval.
Gov. Wolf, for one, says his administration is up for the challenge. "The U.S. Supreme Court correctly recognized that there is no reason to delay implementing the Pennsylvania Supreme Court's order," he said. "Now, all parties must focus on getting a fair map in place. Gerrymandering is wrong and we must correct errors of the past with the existing map. My team is ready, willing and able to work with the General Assembly to ensure a new map is fair and within the clear orders given by the Pennsylvania Supreme Court."
If all parties can't reach agreement on a new congressional map by Feb. 15, it will be up to the state Supreme Court to redraw the districts. It has retained Stanford law professor Nathaniel Persily, who has drawn a number of congressional district maps currently in use, to assist in the effort.
The changes are likely to change the makeup of representatives substantially in Pennsylvania. As it stands, Democrats hold only five of the state's 18 congressional seats, even though the state was closely divided during the 2016 election. Newly drawn borders will likely up the party's numbers.
Of course, the problem of gerrymandering is not limited to the Keystone State. The U.S. Supreme Court is currently weighing a case in Wisconsin, and federal courts have called for changes in North Carolina and elsewhere. It is all about manipulating the electoral process to give an advantage to one side over the other. Gerrymandering is jeopardizing democracy, and the public is catching on.
The fact is that gerrymandering is often used to tamp down on minority representation at the federal and state level. Toying with the representation and votes of a certain segment of the populace needs to stop. There can be no excuse for it. Winning elections is based on convincing the public you have the better ideas. But if some voters are being disenfranchised, results are not being based on an even playing field.
The voters of Pennsylvania will learn more about their fate in the days ahead. Whether elected officials or the state Supreme Court redraw the map, however, they have already won.
« Previous
Next »