Teamsters Say Death of San Francisco Waste Worker Exposes Dangers of the Job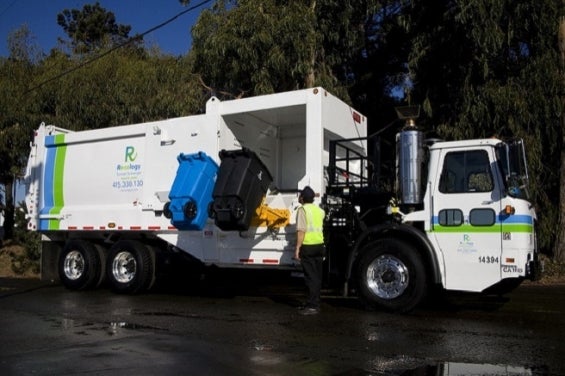 (WASHINGTON) – The following is a statement from Teamsters Solid Waste & Recycling Division Director Ron Herrera in response to the death of Jeremy Gordon, a Teamster and 24-year driver at waste provider Recology, who died late last week in a collision while delivering a garbage compactor to Zuckerberg San Francisco General Hospital.
"The Teamsters are saddened by the tragic passing of Local 350 member Jeremy Gordon last Friday while going about his daily routine, and wish to pass along our sincere condolences to Jeremy's family, friends and co-workers who we know are trying to make sense of this loss right now.
"While Jeremy's death was an accident, waste workers face life threatening situations every single day. Waste corporations regularly push drivers to work 10 to 14 hour shifts, often using dangerous, poorly maintained equipment and vehicles. Rather than hire additional drivers or trucks, these businesses endanger human lives. This race to the bottom must end, or else Jeremy will not be the last good person we lose to this very dangerous industry."
Founded in 1903, the International Brotherhood of Teamsters represents 1.4 million hardworking men and women throughout the United States, Canada and Puerto Rico. Visit www.teamster.org for more information. Follow us on Twitter @Teamsters and "like" us on Facebook at www.facebook.com/teamsters.
« Previous
Next »