Union Reaches Tentative Deal with Florida Resort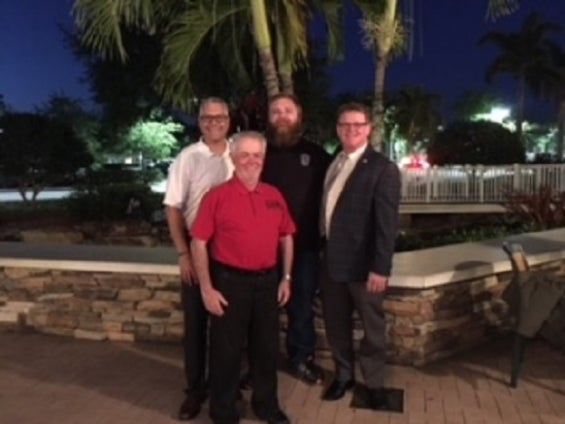 Teamsters Local 769 late last week reached a tentative agreement with the Club Med Sandpiper Bay resort that sets a new standard for use of contract employees for the French company that a European union representing company workers overseas is likely to follow going forward.
The one-year agreement for 110 Club Med employees at the Port St. Lucie, Fla.-facility will require the company to give the union a nine-month advanced notice if it plans to subcontract out any of its positions. It also retroactively raised wages 40 cents an hour back to Nov. 1, 2017, increases pension contributions, sets workweek modification standards, clarifies overtime provisions and makes clear that the resort will continue to provide meals to employees at no charge.
"With persistence from the Teamsters Local 769 in Miami, assistance from the International Brotherhood of Teamsters, along with global support from French and European Unions, we together have been able to display the true blueprint of unionism and coming together for one voice for our members at Club Med," said David Renshaw, a Local 769 business agent involved in the negotiations.
The deal came after more than 50 European union delegates signed a petition on the Teamsters' behalf that demanded Club Med Sandpiper Bay's management bargain in good faith with Local 769. Christian JUYAUX, representing the European branch of the International Union of Food Workers known as EFFAT that represents Club Med workers in Europe, attended the final round of negotiations.
JUYAUX in particular was impressed with the nine-month notice for use of contract workers that the Teamsters negotiated, saying the company's workers in Europe were used to only getting a six-month heads up. He said European unions would seek a nine-month standard in future negotiations.
About 12 unionized housekeepers were replaced by contract workers at the Florida resort last October, triggering the response from European union representatives and the beefed up language included in the new tentative agreement. Those workers' unfair labor practice claims are still pending.
« Previous
Next »