Workers at Air Express International Vote to Approve New Teamsters Contract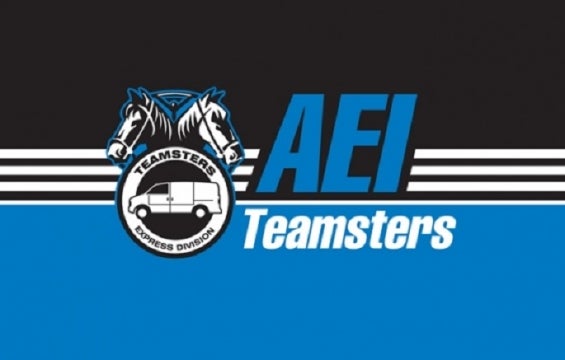 (WASHINGTON) – Workers at Air Express International (AEI), an international air freight business, have voted overwhelmingly to approve a new national contract covering about 800 workers across the United States. AEI is part of the DHL Global Forwarding network, a subsidiary of DP-DHL based out of Bonn, Germany.
"Despite AEI posting losses in the United States over the past three years stemming from the failed implementation of a 2016 new freight processing system, we were able to negotiate wage increases in each year of the new three-year contract, along with hourly contribution increases to maintain full health and welfare benefits over the next three years," said Bill Hamilton, Director of the Teamsters Express Division.
"In addition, the national contract maintains all current working conditions and also includes strong language to protect jobs and to curtail subcontracting. It was these strong job protections that allowed Teamsters with AEI to maintain their working conditions and staffing levels despite a very turbulent three years with this employer in the U.S. Fortunately, AEI seems to have stabilized itself over the past six months, which is good news for the Teamsters employed there and the air freight industry in general. We thank the membership for its patience and faith in the bargaining process over the past several months."
AEI Teamsters from nine local unions also ratified nine regional or supplemental contracts.
AEI was formerly known as Danzas-AEI, an air and ocean transportation company which DP-DHL purchased almost two decades ago. The new contract is retroactive for all economic improvements to Jan. 1, 2018 and runs through Dec. 31, 2020.
Founded in 1903, the International Brotherhood of Teamsters represents 1.4 million hardworking men and women throughout the United States, Canada and Puerto Rico. Visit www.teamster.org for more information. Follow us on Twitter @Teamsters and "like" us on Facebook at www.facebook.com/teamsters.
« Previous
Next »