King's Economic Dreams Remain Unfulfilled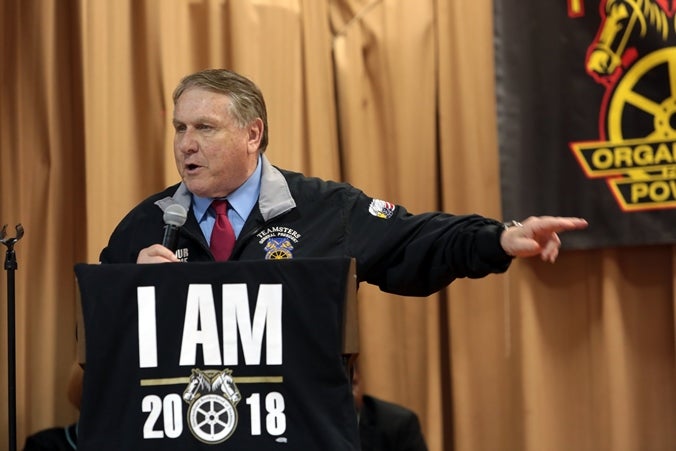 We recently marked the 50th anniversary of the tragic assassination of the Rev. Martin Luther King Jr., a man who stands forever tall as one of the greatest leaders in U.S. history.
On the anniversary of his death, I was in Memphis, where King was murdered, with my fellow Teamsters, other union members, civil rights leaders and social justice activists to remember the life of a man who was an icon not only for African-Americans, but all who faced injustice, including the working poor.
Many may not know that King was in Memphis at that time because he was advocating for striking Memphis waste workers who faced unsafe working conditions and low pay. Two months earlier, two city sanitation workers had died when the vehicle they worked on malfunctioned and killed them.
In 2016, two of the 1968 strikers came to the Teamsters' 29th International Convention to tell their stories about how they and this union stood together in an effort to bring dignity and respect to the workplace.
One of those gentlemen, Alvin Turner, died last September. But the lessons he shared with thousands of union brothers and sisters that day still resonate. The Teamsters will continue the fight for justice in Memphis and across the nation going forward.
The Memphis strikers did eventually prevail in their fight. But the struggle for sanitation workers, both in Memphis and elsewhere, continues.
Half a century later, the Teamsters are standing with waste workers fighting for workplace safety, because these jobs are still the most dangerous in the nation. This union and our members are still fighting for a living wage. And we're still fighting for dignity and respect on the job.
Now is the time for elected officials to listen to the demands of working people. It's time to fulfill King's final clarion call for economic justice.
« Previous
Next »