Greece Central Teamsters Overwhelmingly Approve Four-Year Agreement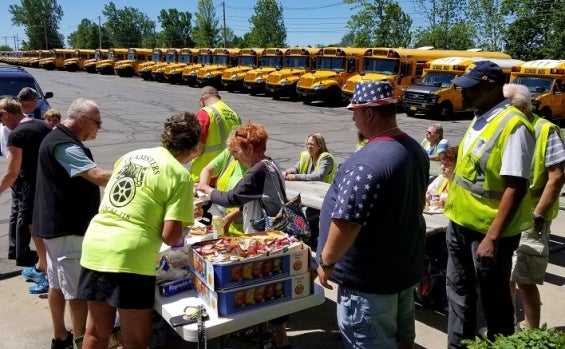 (ROCHESTER, N.Y.) – After 15 months of negotiations, Greece Central School District Members of Teamsters Local 118 overwhelmingly ratified a new four-year contract.
The ratified agreement provides for annual wage increases of three percent, including a retro-active payment effective July 2017. In addition, the agreement stabilizes health care costs, provides for paid emergency closure days for 10-month employees, increases comp-time and bereavement leave provisions, along with other improvements.
"There was nothing easy about reaching this agreement, but our committee representing nearly 750 members covering numerous operating areas remained united at winning the best agreement possible," said Local 118 Secretary-Treasurer and lead negotiator Chris Toole.
Local 118 represents approximately 4,300 members throughout the greater Rochester area. Follow us on Facebook at Friends of Teamsters Local 118, on Twitter @Teamsters118 or visit www.teamsterslocal118.org.
« Previous
Next »