Ohio Teamster Republic Services Workers Ratify First Contract with Company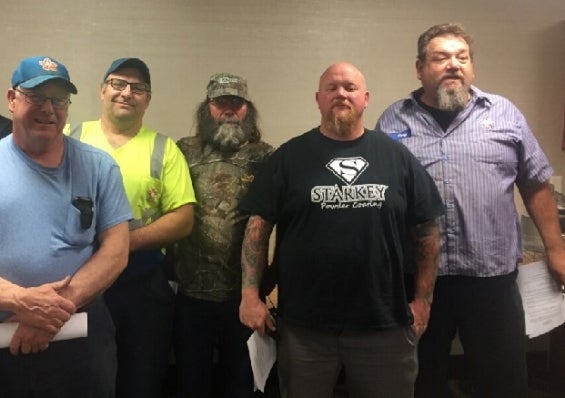 (AMANDA, Ohio) – Teamsters Local 637 members who work at Republic Services' Pine Grove landfill ratified a first contract this week with the solid waste company after nearly two years of contentious negotiations.
The agreement was reached only after truck drivers, heavy equipment operators and mechanics at the Amanda facility rejected what Republic called its last, best and final offer in April that would have amounted to a pay cut. Both sides returned to the bargaining table on June 14 before hammering out a tentative deal that was approved by workers.
"Despite months of frustration and hardball tactics, these workers stood together and earned a new contract that provides solid wage increases and job protections," said Local 637 President Scott Wilson. "They should be proud of their efforts."
Republic workers at the Pine Grove landfill voted to form a union with Local 637 in 2016. Throughout the lengthy negotiations, workers at Pine Grove received widespread support from Teamster Republic workers throughout the country. A delegation of Republic workers from Los Angeles even visited the Pine Grove landfill to pledge their support, and a worker from Pine Grove traveled to northern California to visit Teamster Republic facilities in Daly City and Richmond.
The victory at the Ohio Republic Services' facility is just the latest for the Teamsters, who have been busy organizing other company units across the country, including in Cleveland, Las Vegas, Dexter, Mo., San Diego and Sonoma County, Calif.
« Previous
Next »