School, City Leaders Join Teamster Administrators in Calling Out Violence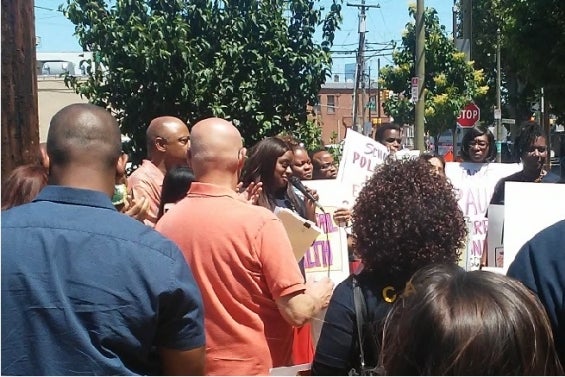 (PHILADELPHIA) – Public school and elected officials joined with Teamster school administrators today to address the growing scourge of schoolhouse violence in Philadelphia, most recently in an assault on a principal and vice principal just last week.
School District of Philadelphia Superintendent William Hite and Philadelphia Councilwoman Helen Gym were just two of the more than 200 union and community members gathered at the rally organized by Teamsters Local 502, also known as the Commonwealth Association of School Administrators (CASA).
"Administrators are school leaders, and we can't have our school leaders being assaulted," said CASA President Dr. Robin Cooper. "So we are asking for additional support, including looking at security personnel in schools, safety training for all staff, and an honest assessment of our current policies that too often punish leaders trying to protect students and themselves."
The union asked state legislators to revisit a policy that removes administrators, teachers and staff from schools if they intervene to break up fights between students and look at how it is applied. "There's no protection in the line of duty," Dr. Cooper said. She added that the small percentage of adults who engage in violence must be prosecuted under the full extent of the law.
CASA asked community members to attend the "Safe Schools are Great Schools" event in order to stress the importance of school safety while continuing to provide a great education in a safe environment.
« Previous
Next »