L.A. Republic Services Teamsters Approve New Contract Raising Wages, Improving Benefits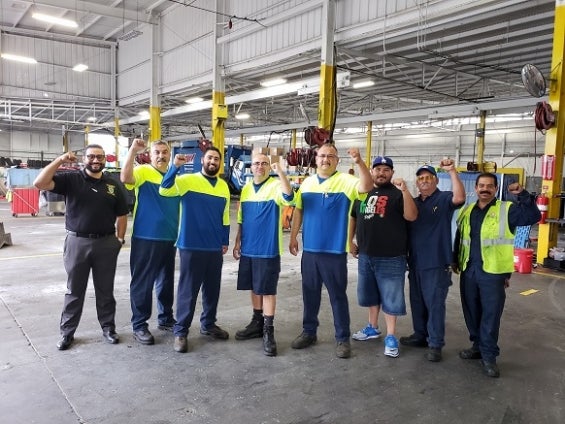 (LOS ANGELES) – Los Angeles County Republic Services waste workers approved a five-year contract this week that will increase wages and improve the company's contributions to workers' health and pension plans.
The 700-person unit voted on Monday to back the agreement after working without a contract since January. It raises hourly pay for Republic Services drivers and mechanics. In addition, the company pledges to raise its contributions towards health and pension benefits each year of the contract.
"Thanks to their commitment, these Republic Services workers were able to win the strongest sanitation contract that has been negotiated by Local 396," Local 396 Secretary-Treasurer Ron Herrera said. "It sets a great standard for the future and provides the strongest job protection language ever negotiated by our local union in addition to fair wage increases, medical benefits and pension contributions, allowing them to provide a better future for their families."
The Los Angeles victory is just the latest for the Teamsters, who have been busy organizing other company units across the country, including in Cleveland, Amanda, Ohio, Las Vegas, Dexter, Mo., San Diego and Sonoma County, Calif.
Herrera, who is Director of the Teamsters' Solid Waste & Recycling Division, said this week's agreement serves as yet another example for thousands of Teamster sanitation workers across the U.S. who continue to fight to have dignity and respect on the job.
« Previous
Next »